3 Benefits of Multigenerational Living – Motley Fool
Many or all of the products here are from our partners. We may earn a commission from offers on this page. It's how we make money. But our editorial integrity ensures our experts' opinions aren't influenced by compensation. Terms may apply to offers listed on this page.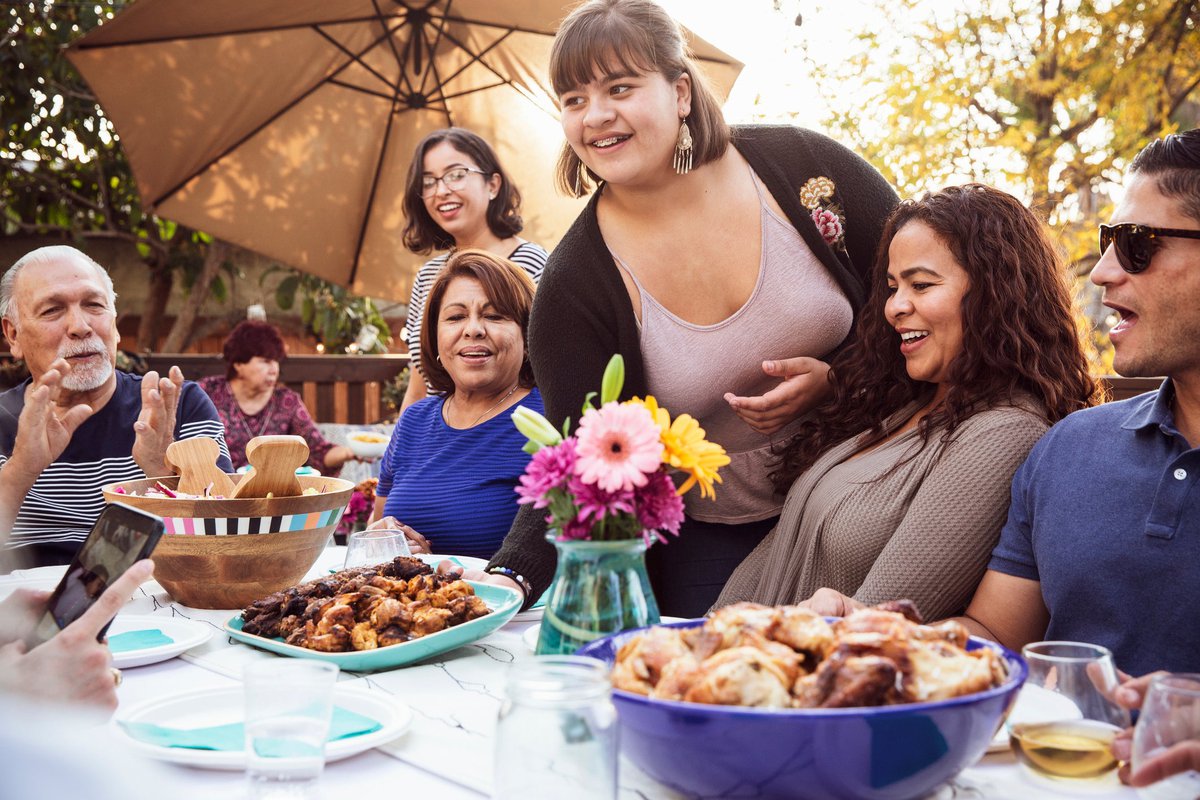 Image source: Getty Images
Here's why it could pay to share a home with older family members.
Many people go off to college and then live on their own or with a spouse or partner, visiting their parents and older relatives as time allows. But then there are those people who like to keep family close by — close enough that they live under the same roof.
It's a concept known as multigenerational living, and it's grown more popular in recent years. An estimated 1 in 6 Americans now lives with parents, grandparents, or other relatives, according to the advocacy group, Generations United. All told, that's over 51 million Americans living in multigenerational households, which represents a 10% uptick since 2007.
If you're contemplating the idea of buying a home with older relatives or having them move in with you, here are some benefits you might reap with that type of arrangement.
Start your journey to financial success with a bang
Get free access to the select products we use to help us conquer our money goals. These fully-vetted picks could be the solution to help increase your credit score, to invest more profitably, to build an emergency fund, and much more.
By submitting your email address, you consent to us sending you money tips along with products and services that we think might interest you. You can unsubscribe at any time. Please read our Privacy Statement and Terms & Conditions.
1. The ability to split housing expenses
It's a given that having roommates can make your rent cheaper. Well, so can living with older family members who can help make your housing costs more affordable. For example, if you buy a home with your parents, you'll be able to split the monthly mortgage payments. And if they're still working, they may be able to help out with the other expenses of home ownership, such as property taxes and maintenance. And speaking of maintenance, you'll have other people to share in that work, provided they're physically able to do so.
2. Avoiding the expense of long-term care
Some people prefer to age in their own homes rather than move to a nursing home or assisted living facility. But that's not always possible, and as such, seniors and their families often get stuck bearing the financial burden of long-term care. The upside of sharing a home with older family members is that you may be able to avoid that expense.
Just consider these expenses:
In 2020, it cost $51,600, on average, to reside in an assisted-living facility, reports Genworth.
An annual nursing home stay, meanwhile, cost $93,075 for a shared room and $105,850 for a private one.
Even home health aides are expensive, costing an average of $54,912 last year.
A multigenerational setup could result in serious savings for your family, all the while allowing your loved ones to age with dignity.
3. Free childcare
Childcare can be a whopping expense for parents who need it. But if you make the decision to share a home with older family members, you might get free childcare out of that arrangement. This could spare you numerous costs, including daycare, after-school care, or summer camp. If you buy a home with your parents who are retired but capable of looking after your young kids, you'll have someone to meet them at the school bus stop and keep them occupied when school's not in session.
Living with older family members can be challenging in its own right, and privacy issues could easily creep up. But if you have loved ones you're close with, then it might pay to consider a multigenerational living arrangement. It could end up being truly beneficial for everyone involved.
A historic opportunity to potentially save thousands on your mortgage
Chances are, interest rates won't stay put at multi-decade lows for much longer. That's why taking action today is crucial, whether you're wanting to refinance and cut your mortgage payment or you're ready to pull the trigger on a new home purchase. 
The Ascent's in-house mortgages expert recommends this company to find a low rate – and in fact he used them himself to refi (twice!). Click here to learn more and see your rate. While it doesn't influence our opinions of products, we do receive compensation from partners whose offers appear here. We're on your side, always. See The Ascent's full advertiser disclosure here.
About the Author
Maurie Backman is a personal finance writer who covers everything from savings to retirement to healthcare. Her articles have appeared broadly on major outlets such as CNBC, MSN, and Yahoo.