Boston City Council District 6 Race: Kendra Hicks and Mary Tamer – Boston.com
Politics
Two candidates, Kendra Hicks and Mary Tamer, are vying for the District 6 seat, which was left vacant by current City Councilor Matt O'Malley.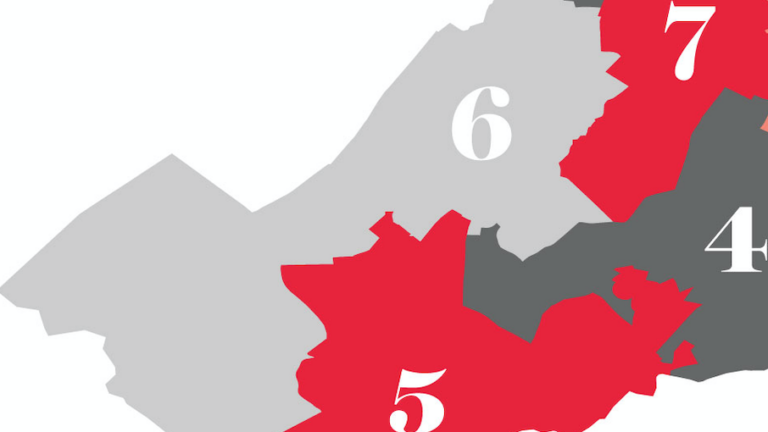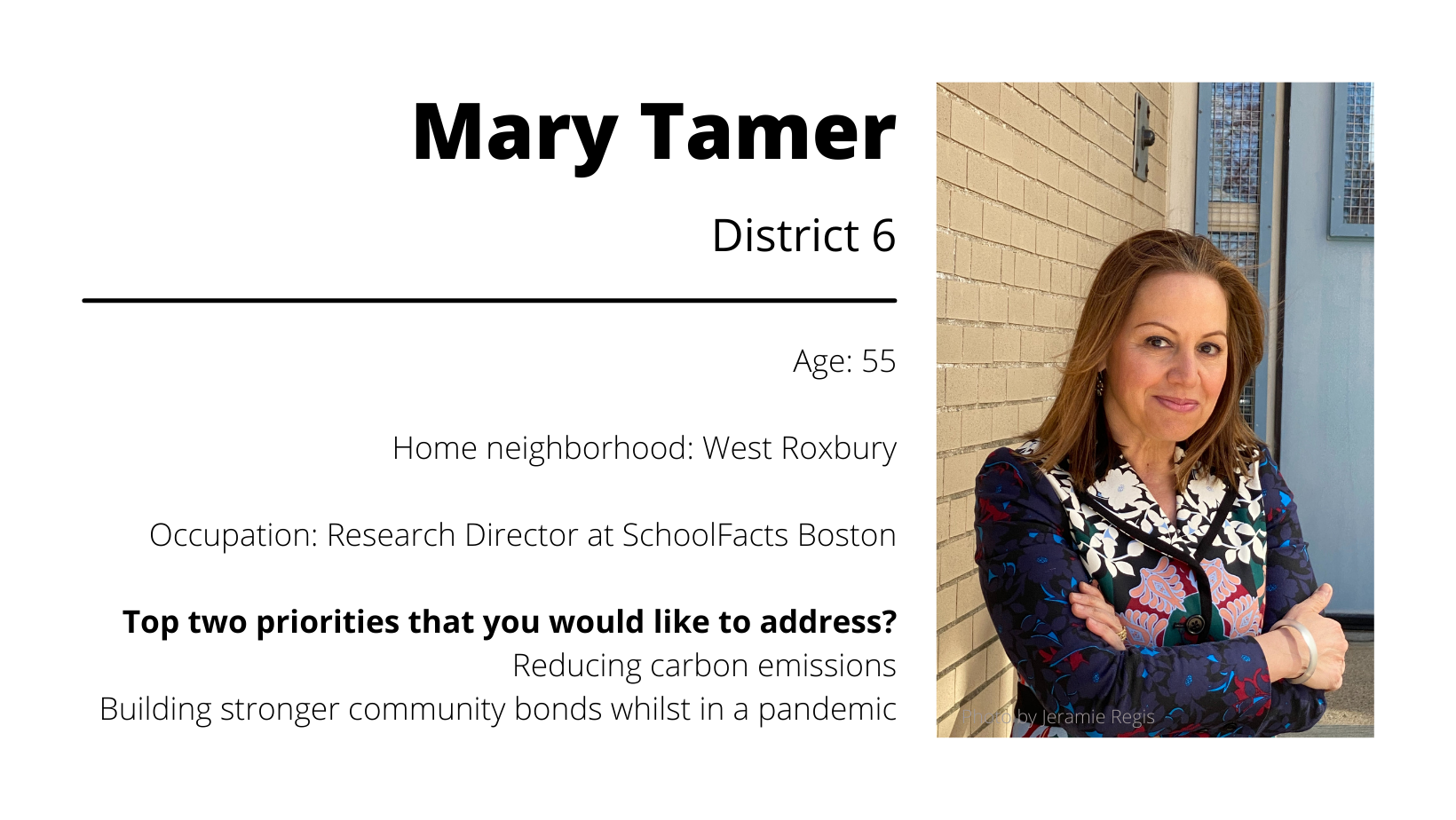 Below are the responses to the candidates's policies and thoughts on current issues that affect the city of Boston.
What are your thoughts on Mass and Cass and what solutions would you suggest to the problems that have arisen in the area?
Hicks: I will advance the City Council's work to coordinate and expand existing harm reduction and treatment services. I will also work in partnership with municipal leaders, community-based providers, and public health experts to identify pathways and resources to develop these evidence-based, compassionate, and dignified strategies, including permanent housing, Supervised Consumption Sites, and voluntary treatment, where they are most needed and will thus be most effective.
Tamer: While there is widespread agreement that the solution to the public health crisis at Mass and Cass is a regional one, the city has not persistently pursued this approach, whether for a lack of focus or a lack of political will. I support the thoughtful and comprehensive plan put forth by City Councilor Andrea Campbell, starting with the hiring of a Mass & Cass Chief to drive a coordinated team and decentralize services by providing access to shelter, treatment, and permanent supportive housing. Reporting to the Mayor, the Chief would coordinate with relevant city, state, and federal agencies as well as with civic leaders, local non-profit organizations, and service providers. With a singular focus and direct accountability to the new Mayor, the Chief will have the authority to break through the barriers currently preventing an effective response. We also need to restore the beds (450 for the homeless and 60 for those struggling with substance use disorder) and services once available on Long Island, even if it requires using water shuttles temporarily. This is both a humanitarian and public health crisis and time is of the essence with winter approaching; we must provide treatment and housing options as expeditiously as possible.
How can housing in Boston be more affordable and inclusive of all communities while mitigating gentrification?
Hicks: I will champion the passage of Article 91 of the City Zoning Code and establish anti-displacement overlays in high-risk neighborhoods, as an investment in a just recovery from the pandemic and an affirmation of the right to remain for Bostonian renters and homeowners. Anti-Displacement Zones will designate a new type of zoning district with unique standards and programs to give current residents a meaningful role in shaping their neighborhood's future. In tandem with delivering more homes across Boston, we need regional coordination to re-establish rent control options for our city. In collaboration with our state representatives and neighboring towns and cities, I will champion legislation that stabilizes renters and landlords through rent control. We need community land trusts at scale to make a difference in Boston's housing realities. To do this, I will propose expanding the Department of Neighborhood Development to include an office dedicated to supporting Community Land Trusts. To further democratize housing in the city, we will increase the budget to double the number of units purchased through the Acquisition Opportunity Program and double the per-unit subsidy for community land trusts.
Tamer: We can make an immediate impact by building affordable housing on city-owned vacant lots and in underused city-owned buildings. We have seen numerous successful projects, including the Longfellow School and former Roslindale High School (both affordable senior housing) and the more recent project at the former William Barton Rogers Middle School in Hyde Park, New England's first LGBTQ-friendly housing development. For any of these buildings or vacant lots, housing should be a top priority. I also support the city's pilot program of Additional Dwelling Units, which allows owner occupants in Boston to create space in their homes for, as an example, in-law apartments or other small dwelling units. As one who grew up in a multigenerational home, there is immeasurable value in allowing residents to create spaces that suit their family's needs while directly addressing our housing crisis. I'd also like to see the city create a master plan for each neighborhood, re-evaluate our permitting process (especially for affordable housing projects), move away from building by variance. and provide seniors the property tax relief they deserve by increasing the residential exemption for residents 65 and older.
How would you, if at all, adjust the Boston Police Department budget?
Hicks: While our neighborhoods may have some differences, I believe, no matter where you live, that we all want safe communities, we want departments and agencies that spend taxpayer money to have oversight and be fiscally responsible with our dollars. The ongoing reporting of fraud and overtime abuse in the Boston Police Department makes reevaluating that budget item a fiscal responsibility for the Mayor's office and the City Council. Communities all across the city are already building alternative models for community safety staffed by neighborhood residents, and several alternative models exist in major cities all across the country. To ensure their success, we need to reconsider when and how we deploy police in the city. I am committed to funding and resourcing communities to create and expand systems that support their neighbors' safety and well-being through prevention and response without police and prisons.
Tamer: I support efforts to reimagine the role police officers play when responding to situations better served by those in social services, including mental health emergencies. I also support policing reform and accountability measures passed by the Boston City Council last year and believe future resources should be focused on community-based policing and prevention. With more than 600,000 calls to 911 in 2020, and more than 10,000 mental health related calls alone, there is a major opportunity for change. Beyond how we respond to 911 calls for assistance, we must invest in mental health treatment and services, youth development, re-entry programs, and violence prevention and intervention programs. We cannot expect police officers to address all of society's challenges, and we need to create a more comprehensive system of support and prevention.
What are your top priorities for Boston Public Schools right now?
Hicks: An elected school committee, one that is accountable to the people it represents, will better address the needs of schools, teachers, students, and families. It's the fundamental change we need to ensure our school districts are equitable and thriving. I will join the home rule petition application to the state legislature. Until then, our student representative must be given equal status on the committee, including a vote and stipend. Our disparate student outcomes are directly related to the investments we make in our schools, but if we plan with intention, we can fully fund our schools with substantial, well-rounded resources. In addition to an equity-based allocation of funding, we should guarantee a baseline quality of education for every school, classroom, and child. I will advocate for a baseline budget to ensure every school has the resources necessary to implement full inclusion, incorporate ethnic studies, and hire librarians, counselors, and full-time nurses.
Tamer: One-third of Boston's public schools, educating more than 16,600 children, rank in the bottom 10% statewide. This isn't the time for incremental change. As a former Boston School Committee member, I know generations of children have been poorly served by this timid, politically expedient approach. With Boston receiving approximately $450 million in COVID relief funds, we must invest wisely. The need for greater social/emotional support is evident, and we must ensure students receive the counseling and services they need to thrive. Staffing of licensed clinicians should be based on individual school need, with student-to-counselor ratios within benchmarks. With 20% of the federal funding earmarked to address the loss of in-person classroom time, Boston should employ high-dosage tutoring, an effective, research-based strategy to help students reach grade level. Boston faced a childcare crisis before COVID-19, and we must expand early education programming to all 3- and 4-year-olds. The district must address the gaps and lack of opportunities faced by students with disabilities and English learners, who make up a significant percentage of BPS. We need more inclusive classrooms, a far better assignment process, access to after school options, and high quality programming to better serve these students in-district.
What are two of your top priorities that you would like to address?
Hicks: An elected school committee, one that is accountable to the people it represents, will better address the needs of schools, teachers, students, and families. In addition to an equity-based allocation of funding, we should guarantee a baseline quality of education for every school, classroom, and child. I will advocate for a baseline budget to ensure every school has the resources necessary to implement full inclusion, incorporate ethnic studies, and hire librarians, counselors, and full-time nurses.
Tamer: One of my top priorities is reducing carbon emissions. Last month the Boston City Council passed BERDO 2.0 which places tighter limits on emissions (from a greater number of buildings) as well as a compliance mechanism for annual reporting, two significant and necessary changes from a previous iteration of this policy. With buildings and transportation making up 71% of emissions, we must continue to focus on buildings (for both future development and existing structures) and set a firm timeline to electrify the city's vehicles and school buses. Another priority, based directly on constituent feedback, is focusing on how we can build stronger community bonds as we work to safely move forward within the ongoing pandemic landscape. I'd push for the city to design an arts and culture plan for each neighborhood. We need to expand artist studios as well as rehearsal and performance spaces, public art, and subsidies for free or discounted performances. I want to see more community activities in our green spaces, like Salsa in the Park in JP or outdoor yoga, to name two ideas. We need opportunities to come together to celebrate our rich diversity, culture, and talent in every corner of the city.
Responses may have been edited for length and clarity.
Newsletter Signup
Stay up to date on all the latest news from Boston.com