Here's What Twitter CEO Jack Dorsey Says About Crypto – Motley Fool
Many or all of the products here are from our partners. We may earn a commission from offers on this page. It's how we make money. But our editorial integrity ensures our experts' opinions aren't influenced by compensation. Terms may apply to offers listed on this page.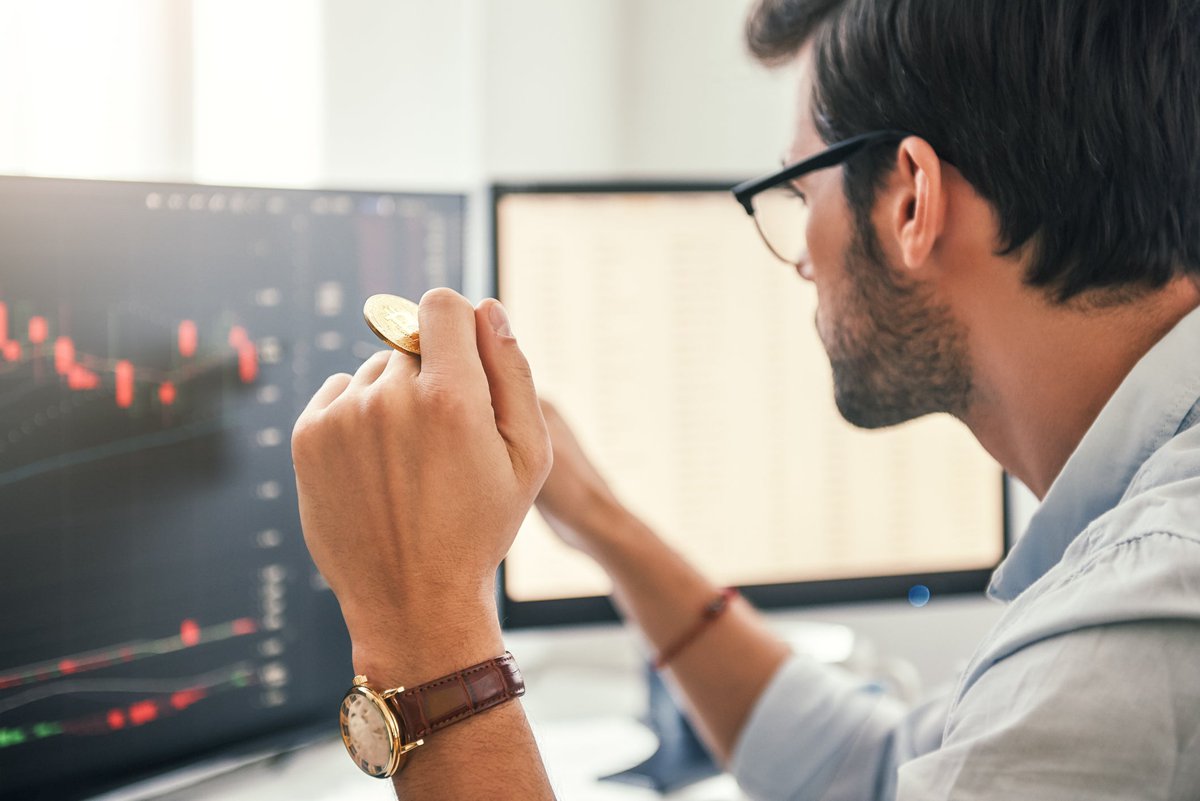 Image source: Getty Images
The staunch Bitcoin fan believes the coin could bring about world peace.
Jack Dorsey, CEO of Twitter and payment solutions provider Square, is a longtime Bitcoin (BTC) fan. Described as a Bitcoin maximalist — someone who would choose Bitcoin over any alternatives — Dorsey only owns the granddaddy of crypto.
One email a day could help you save thousands
Tips and tricks from the experts delivered straight to your inbox that could help you save thousands of dollars. Sign up now for free access to our Personal Finance Boot Camp.
By submitting your email address, you consent to us sending you money tips along with products and services that we think might interest you. You can unsubscribe at any time. Please read our Privacy Statement and Terms & Conditions.
Dorsey sees Bitcoin as the future currency of the internet
One reason Dorsey is passionate about Bitcoin is the community behind it, and its consensus-driven approach, which reminds him of the early days of the internet. He believes in its founding principles and thinks Bitcoin has staying power.
Speaking at The B Word conference in July, Dorsey asked, "If the internet gets a chance to get a native currency, what will that be?" He continued, "To me, that's Bitcoin because of those principles, because of that creation story, because of its resilience."
It's an idea he's expressed on several occasions, though he also admits there's work to be done. Bitcoin was the first-ever cryptocurrency, but slow transaction times and other issues have hampered its journey towards mainstream adoption.
That's also why Dorsey is pushing Bitcoin's Lightning Network. This is an extra layer (known as a layer 2 solution) that sits on top of the existing blockchain and speeds up transactions and reduces costs. The billionaire entrepreneur tweeted in June that it was only a matter of time before Twitter integrated the Lightning Network.
Twitter and Bitcoin
On a Q2 earnings call, Dorsey stressed the importance of Bitcoin for the company's future. "If the internet has a native currency, a global currency, we are able to able to move so much faster with products such as Super Follows, Commerce, Subscriptions, Tip Jar, and we can reach every single person on the planet because of that, instead of going down a market-by-market-by-market approach," he said.
It was investors' first glimpse into how Bitcoin might fit into the company's lineup. Dorsey pointed out that Twitter is not alone in seeing the need for a global online currency — Facebook is also working in this space. However, unlike Facebook, which has been working on launching its own currency, Dorsey wants to see an open-standard project like Bitcoin succeed.
Square and Bitcoin
Square, the company behind the popular payment app Cash App, bought $50 million worth of Bitcoin in October 2020. It added an additional $170 million worth in February this year, as part of its ongoing commitment to the currency.
But owning Bitcoin is only one part of Square's Bitcoin business. Cash App customers can buy and sell Bitcoin on the app. But unlike top cryptocurrency exchanges, Cash App offers no other crypto choices. Square also plans to create a hardware wallet. The idea is to make Bitcoin custody more mainstream.
Finally, Square is creating a new business focused on decentralized finance (DeFi) services for Bitcoin. Dorsey tweeted last month that "Square is creating a new business (joining Seller, Cash App, and Tidal) focused on building an open developer platform with the sole goal of making it easy to create non-custodial, permissionless, and decentralized financial services."
The division doesn't have a name yet.
Dorsey hopes Bitcoin can create world peace
Another aspect of Bitcoin that appeals to Dorsey is the possibility to replace the whole foundation of what he describes as a "predatory" finance industry. He feels the existing systems are "not relevant to today, and they're certainly not relevant to the future, especially when you consider the entire world."
This is why he told The B Word conference that he hopes Bitcoin could help create world peace. It may sound dramatic. But his thinking is that if people didn't have to worry about the inequality and cost of the current system, they'd have more time to focus on bigger issues.
"We have all these monopolies off-balance, and the individual doesn't have power, and the amount of cost and distraction that comes from our monetary system today is real and it takes away attention from the bigger problems," he said.
All told, Dorsey is channeling a lot of energy and business capital into Bitcoin. Time will tell whether it's the right call.
Buy and sell crypto on an expert picked exchange
There are hundreds of platforms around the world that are waiting to give you access to thousands of cryptocurrencies. And to find the one that's right for you, you'll need to decide what features that matter most to you.

To help you get started, our independent experts have sifted through the options to bring you some of our best cryptocurrency exchanges for 2021. Check out the list here and get started on your crypto journey, today.
About the Author
Emma owns the English-language newspaper The Bogota Post. She began her editorial career at a financial website in the U.K. over 20 years ago and has been contributing to The Ascent since 2019.