More LGBTQ Welcoming Senior Housing Coming to San Francisco – San Francisco Bay Times – San Francisco Bay Times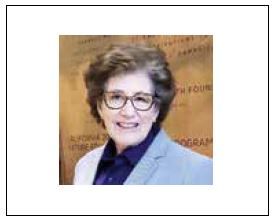 By Dr. Marcy Adelman–
San Francisco is building more affordable housing welcoming to LGBTQ+ seniors.
The San Francisco Mayor's Office of Housing and Community Development has selected Openhouse, the city's LGBTQ+ senior housing and service agency, and their co-partner, affordable housing developer Mercy Housing, to develop the property at 1939 Market Street for affordable senior housing. The housing will be affordable to low-income seniors and financed by a combination of city, state, and private funding. Construction of the more than 100 apartments is slated for some time in 2023.
The new building on Market Street will only be a block away from the Openhouse community campus on Laguna Street. The opportunity to build more LGBTQ+ welcoming affordable senior housing so close to the Openhouse community campus on Laguna Street will establish San Francisco as home to one of the largest LGBTQ+ senior housing and service centers in the country.
The city acquired the District 8 site in 2020 as part of Mayor Breed's affordable housing plan. "We need more affordable housing throughout San Francisco so that our low- and middle-income resident can continue to live here and I'm looking forward to seeing this housing development in the Upper Market area provide new, affordable homes so that our seniors can continue to live in San Francisco and age with dignity," said Mayor Breed.
District 8 Supervisor Rafael Mandelman, a gay man and longtime advocate for affordable housing, told me for the San Francisco Bay Times: "One of my priorities over the last 18 months has been to work closely with the Mayor and the Mayor's Office of Community Development. District 8 has significantly fewer affordable housing developments than other districts. I told the Mayor I wanted to see more LGBTQ+ welcoming affordable housing. I am grateful to Mayor Breed for finding the resources and working closely with me and my office to bring more affordable housing to District 8."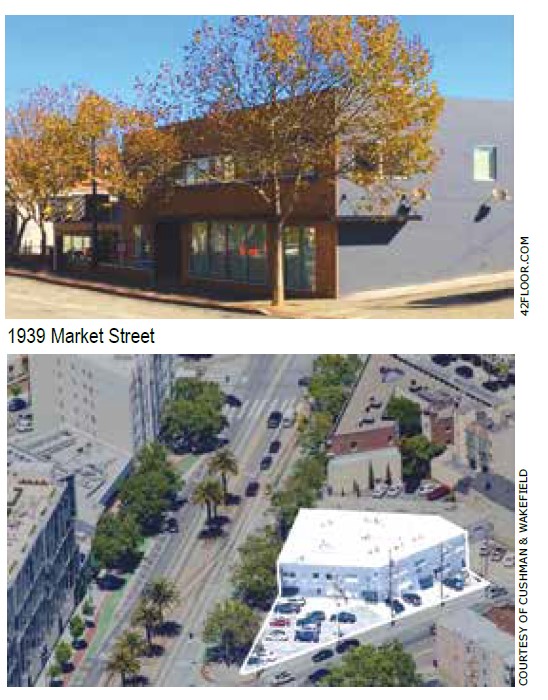 Supervisor Mandelman's district is the San Francisco district with the highest concentration of LGBTQ people. As San Francisco became an increasingly expensive city to live in with few affordable housing options, rents skyrocketed and waves of LGBTQ seniors were forced to leave the city. Mandelman saw countless LGBTQ seniors being evicted and forced to leave their community of friends and extended family not knowing if they would be able to relocate to a place where they would be respected and included.
The Supervisor continued, "District 8 has experienced the second highest level of displacement of all districts over the last decade. We know there is a huge need for affordable housing in San Francisco. Queer people of all ages have housing needs. The need for affordable senior housing is acute. Queer folks live in terror that, if they lose their apartment, they will have to leave the city they consider home. Organizations that serve everyone don't do a good job of serving LGBTQ+ folks. It is really important we target housing for particular communities, such as the LGBTQ+ community. The acquisition of the Market Street site will allow us to build desperately needed affordable senior housing units in Upper Market. I am grateful to Mayor Breed for her commitment to ensuring that LGBTQ seniors, at high risk of eviction, can remain in the Castro."
The Market Street housing site is located just one block from the Openhouse Community campus on Laguna Street. The campus includes two buildings of senior housing totaling 121 apartments welcoming to LGBTQ seniors, Openhouse's offices, and a new community center. Collectively, they are the city's first and only LGBTQ welcoming affordable senior housing buildings. 
The new building on Market Street, similar to the two existing Openhouse residences, will be subject to the city's Neighborhood Preference program, in which the lottery gives preference for 25% to 40% of the apartments to older adults living in the neighborhood, in this case District 8 or within one mile of the property. Another 10% of the apartments will be set aside for people living with HIV. It is expected that, similar to the existing Openhouse buildings, LGBTQ people will be in the majority at the Market Street location.  
The Preferred Neighborhood program, created in 2015, was established to protect people from longstanding San Francisco neighborhoods from being forced out of their homes and communities by gentrification and escalating housing costs. San Francisco is a city that prides itself on its diversity. The neighborhood program makes it possible for diverse communities, such as the LGBTQ community, to continue to remain in San Francisco and to contribute to life in city. 
Still, San Francisco is well behind in building enough affordable housing for all that need it. Openhouse Executive Director Karyn Skultety said, "While Openhouse and Mercy Housing celebrate our strong communities of residents at 55 and 95 Laguna Street, our heart breaks every day for the thousands of seniors caught in the housing crisis. We know that almost 3,000 remain on our waitlists alone, that people walk through the door every day facing eviction or living on the streets, and that many LGBTQ seniors feel pushed out of a city they helped to build. We look forward to working closely with the city to create a San Francisco that centers seniors in communities they can trust."
Dr. Marcy Adelman, a psychologist and LGBTQ+ longevity advocate and policy adviser, oversees the Aging in Community column. She serves on the California Commission on Aging, the Board of the Alzheimer's Association of Northern California, the California Master Plan on Aging Equity Advisory Committee, and the San Francisco Dignity Fund Oversight and Advisory Committee. She is the Co-Founder of Openhouse, the only San Francisco nonprofit exclusively focused on the health and well-being of LGBTQ+ older adults.
Published on June 10, 2021