On the Frontlines: Senior Care Staffers Return to Routine After 2 Turbulent Years – Ladue News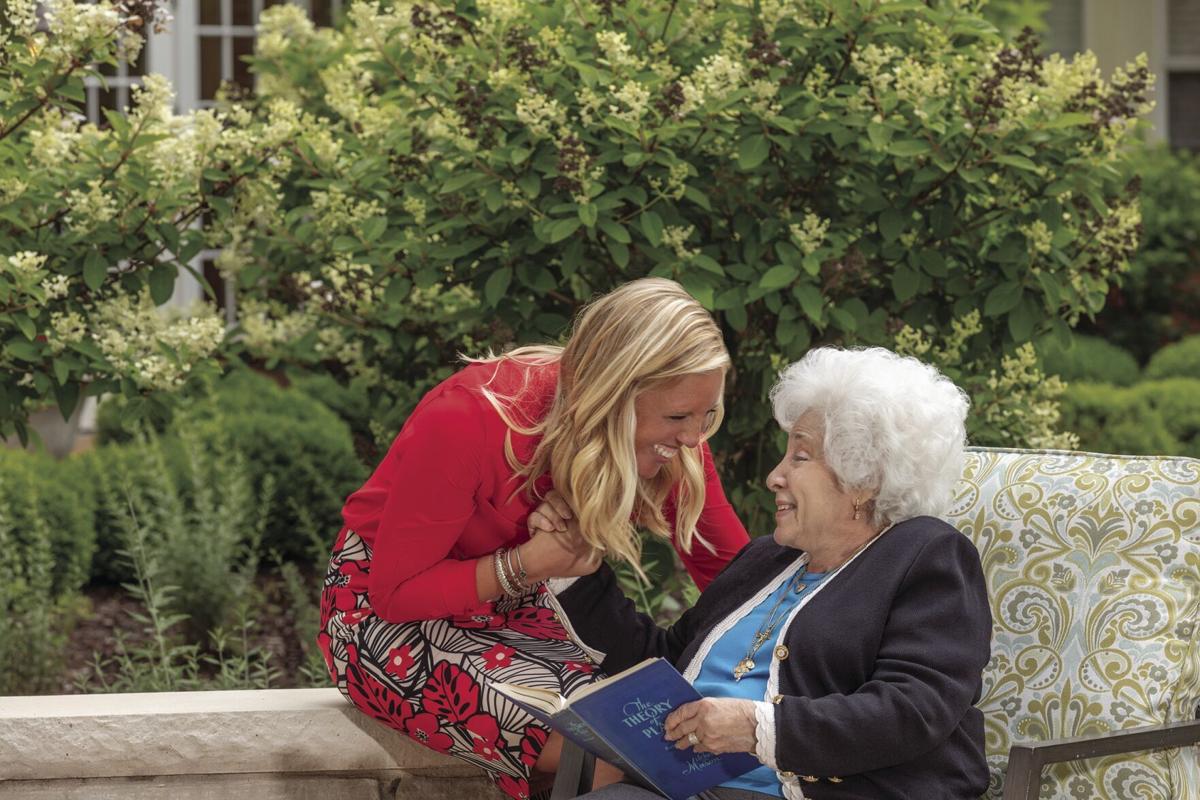 While everyone experienced effects of the 2020 COVID-19 shutdowns and quarantines, people living and working in senior living facilities felt the upheaval more keenly than many and continued to live with restrictions for longer than younger, less vulnerable Americans.
"During the pandemic, senior living changed drastically," says Laura Ritthamel, executive director of McKnight Place Assisted Living & Memory Care. "Between following CDC and DHSS guidelines, we were constantly changing and evolving our policies and procedures, in an effort to create a safe environment for our residents and employees."
Initially, she says, the building was closed to visitors, communal resident dining rooms ceased operations, and staff had to be creative in order to keep residents engaged and connected while confined to their apartments.
The advent of COVID-19 vaccines proved a game changer for senior living residents and staff, allowing a slow return to a more familiar pre-pandemic routine. "While we still wear masks at all times, our residents are able to enjoy events, programs, social events, dine in the dining room and have visitors again," Ritthamel says. "It has been a great joy to see residents out, getting involved and enjoying each other's company again."
Ritthamel notes that while older adults and residents of senior living and care facilities received a great deal of attention during the pandemic because of their age and chronic conditions that contributed to their vulnerable health status, staff, too, experienced stress and difficulties in these intense environments. Mutual support was key to maintaining morale as the pandemic continued. "Our staff became family to our residents even more so during this time," Ritthamel says. "We celebrated together, we consoled one another, and we were just there for each other."
Adjusting to changing circumstances and needs is part and parcel of working in a residential care setting, whether there's a pandemic outside the doors or not. Her work was varied even before the pandemic, and many people who work directly in caring for older adults find their duties shift regularly to meet the changing needs of residents.
"There is no 'typical' day in my role, but that is what keeps things interesting," Ritthamel says. "I am responsible for overseeing the overall operation of McKnight Place Assisted Living & Memory Care. I love the opportunity to visit with residents and staff – they are truly who make McKnight Place great."
McKnight Place Assisted Living & Memory Care, 2 McKnight Place, University City, 314-789-8206, mcknightplace.com
Get local news delivered to your inbox!