Personal finance live updates: Social Security payments, Child Tax Credit, Tax Refund deposit date, inflation wages… – AS USA
Headlines
– February jobs reports shows unemployment rate dropped to 3.8 percent, while the US economy added 678,000 new jobs.
– Gas prices up on average 37 percent ($2.54 to $3.48)compared to this time last year.
– Looking to apply for financial aid? Remember to check the deadline for submitting the FAFSA.
– Social Security Administration announces that it will reopen 1,200 local offices, helping seniors and low-income households.
– While the Dow Jones Industrial Average is down around 3 percent compared to this time last month, defense and weapons manufacturers, like Haliburton (+5.0 %), Lockheed Martin (+15.0%), are in the green.
Helpful links and Information
– Do SNAP benefits expire?
– How long should you expect to wait for your tax return?
– Could gas prices increase more after Russian invasion?
Related news articles:
Child Tax Credit and stimulus check letters sent out by the IRS
You may have received a letter from the IRS outlining any outstanding entitlement you have for the Child Tax Credit or the stimulus checks. Eligibility for the programmes, both of which were altered in 2021 due to the pandemic, was dependent on household incomes of the recipients. This means that anyone who suffered a lose of income during the last year could be due more money they originally thought, and they can claim any missing payments in their tax return now. 
What you need to know about the Child Tax Credit
Elaine Maag,  Senior Fellow at the Urban-Brookings Tax Policy Center, speaks to Yahoo Finance about the Child Tax Credit and its impact on tax filing for 2022. In the second half of 2021 the credit was distributed in the form of a monthly direct payment for eligible families, altering the amount that is on offer to claim with tax returns this year. 
Watch out for pandemic-related tax return changes
Throughout the pandemic the federal government has offered a variety of financial relief programmes to support Americans dealing with the economic fallout of covid-19. There have been a number of changes to tax credits, and the filing process may be dfferent to previous years. The tax agency has urged filers to make sure that they account for these changes when they submit their returns this year, or risk experiencing considerable delays to their tax refund.
US job growth in February highlight economic recovery
Job growth in the United States accelerated in February, seeing the unemployment rate fall to a two-year low of 3.8% and raising optimism that the economy could withstand mounting headwinds from geopolitical tensions, inflation and tighter monetary policy.
The Labor Department's closely watched employment report on Friday also showed the economy created 92,000 more jobs than initially estimated in December and January. It suggested that the labor market was moving past the COVID-19 pandemic and that the economy has weaned itself off government money
When to enroll for Medicare support
Medicare offers discounted of even free healthcare for tens of millions of Americans every year and is one of the most widely used forms of federal support. Most people are eligible for the programme when they turn 65 but you can actually begin the application process early, ensuring you get the most out of your coverage.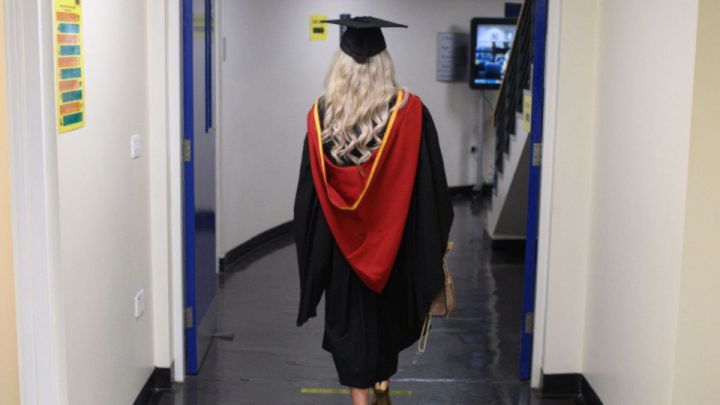 FAFSA 2022: When does FAFSA open and when is the 2022-2023 deadline?
Each year around eighteen million students submit a Free Application for Federal Student Aid, or FAFSA. Through the filling out of this form, the federal government will offer loans, grants, and work study options to help students pay for university. In most cases, the money borrowed will need to be paid back with interest.
With the continued economic disruption brought about by the pandemic such financial support will be vital for millions of students looking to apply for the upcoming academic year, but how long remains to apply for the support.
Sen. Manchin proposes new Build Back Better alternative
A new legislative proposal put forward by West Virginia's Sen. Joe Manchin appears to have stalled in Congress and has been widely trashed by other Democrats. Manchin's alternative to the Build Back Better plan, which he was the only Senate Democrat to refuse to back in December, excludes big social-spending initiatives like expanded childcare, universal pre-kindergarten, national paid family leave and long-term home healthcare. He says the US needs to be fiscally responsible when inflation is at a 40-year high.
Positive jobs report despite inflationary pressures
The February jobs report showed an increase in nonfarm employment roles of 678,000 jobs and a 3.8 percent unemployment rate on Friday morning. However there is concern the unemployment rate for Black Americans remained high at 6.6 percent, double that of white Americans.
This is a 0.2 percentage point drop from January. Though continued job growth is positive, inflation worries continue to mount in the US.
What next after the February employment figures?
"We need to pay attention to [the black American unemployment rate] so that we don't leave people behind in the recovery or turn away from the work that still needs to happen in order to make sure that everyone is able to recover, especially those who were disproportionately impacted by job and income losses during the pandemic."
What next for the student loan moratorium?
Press Secretary Jen Psaki has confirmed that an extension of the student loan moratorium, which has been in place since the start of the pandemic, is an option but nothing has been determined. As we move closer to the current deadline of May information on a possible extension will be made available in the coming weeks.
Good morning and welcome to AS USA
We'll be bringing you all the latest news and information on tax season 2022, as well as updates on the Child Tax Credit and the fate of tax refunds for recent submissions.