Personal finance live updates: Social Security recipients, Child Tax Credit, Tax Refund deposit date, Inflation affects wages… – AS USA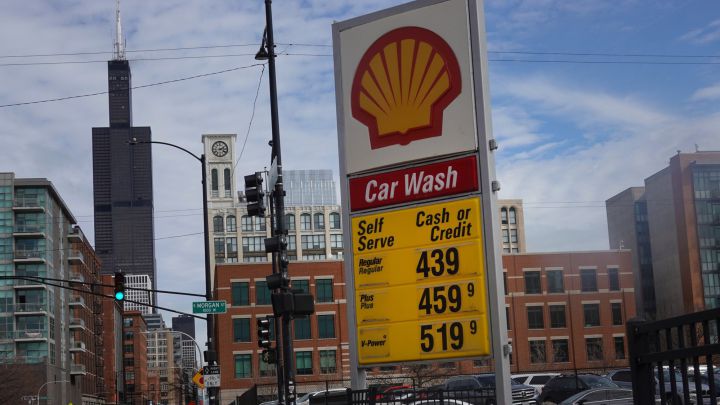 Finance, benefits and money: latest news
Headlines
– February employment figures show 3.8 percent of people out of work with 678,000 new jobs.
– Gas prices up on average 37 percent ($2.54 to $3.48)compared to this time last year.
– Looking to apply for financial aid? Remember to check the deadline for submitting the FAFSA.
– Social Security Administration announces that it will reopen 1,200 local offices, helping seniors and low-income households.
– While the Dow Jones Industrial Average is down around 3 percent compared to this time last month, defense and weapons manufacturers, like Haliburton (+5.0 %), Lockheed Martin (+15.0%), are in the green.
Helpful links and Information
– Do SNAP benefits expire?
– How long should you expect to wait for your tax return?
– Could gas prices increase more after Russian invasion?
Related news articles:
US job growth surge underscores economy's strength as headwinds rise
Reuters – US job growth accelerated in February, pushing the unemployment rate to a two-year low of 3.8% and raising optimism that the economy could withstand mounting headwinds from geopolitical tensions, inflation and tighter monetary policy.
The Labor Department's closely watched employment report on Friday also showed the economy created 92,000 more jobs than initially estimated in December and January. It suggested that the labor market was moving past the COVID-19 pandemic and that the economy has weaned itself off government money.
Will the President extend the student loan moratorium?
Press Secretary Jen Psaki says that this is an option but nothing has been determined. As the country moves closer to May information on a possible extension will be made available in the coming weeks.
Russian oil's next big test: trying to sell 83 million barrels
With Russian oil increasingly under an embargo in all but name, the country is about to face its biggest hurdle since war broke out: the sale of of tens of millions of barrels of crude.
On Saturday, the first round of a giant tender for as much as 83 million barrels of the country's crude issued by oil giant Rosneft Oil Co. PJSC will close. The offer is for supplies of its flagship Urals grade from April to October. 
Biden popularity rises despite factors against him
A new NPR/PBS NewsHour/Marist survey found that President Biden was experincing a surprise bounce in popoularity six months before the midterm elections.
His overall approval rating jumped to 47%, up 8 points from the NPR poll last month.
"This is an unusual bounce," said Lee Miringoff, director of the Marist Institute for Public Opinion, which conducted the poll. "It gets him back to where he was pre-Afghanistan."
A comment on the employment figures
We need to pay attention to [the black American unemployment rate] so that we don't leave people behind in the recovery or turn away from the work that still needs to happen in order to make sure that everyone is able to recover, especially those who were disproportionately impacted by job and income losses during the pandemic
Positive jobs report depsite inflation
The February jobs report that showed an increase in nonfarm employment roles of 678,000 jobs and a 3.8 percent unemployment rate on Friday morning. However, the unemployment rate for Black Americans was 6.6 percent, double that of white Americans.
This is a 0.2 percentage point drop from January. Though continued job growth is positive, inflation worries continue to mount in the US.
Reaction to Manchin's proposals
If he wants to focus on an economic package, then he needs to remember childcare is an economic issue. We have many, many, many parents at home today because they cannot get childcare. We have people who can't work in the childcare industry because they don't make a living wage.
What I feel very strongly is that Congress needs to address some of the costs that families are feeling today. Childcare is a huge part of that and it is a barrier for people to be able to go back to work so they can support their families in this challenging time.
The population is ageing and we have not invested in the services and support that all the people need or years… It's extremely frustrating and really disappointing [to have elderly care axed], we were thrilled to see it as a high priority in Build Back Better.
I don't care what [Manchin] wants. I'm talking about bringing forward the legislation the American people want. He doesn't like it he can vote against it or vote for it. That's his business.
New Build Back Better proposals fail to inspire
Joe Manchin's new proposal for the Build Back Better plan, still stalled in Congress, has been widely trashed by other Democrats.
His proposals would leave out big social-spending initiatives like expanded childcare, universal pre-kindergarten, national paid family leave and long-term home healthcare. He says the US needs to be fiscally responsible when inflation is at a 40-year high.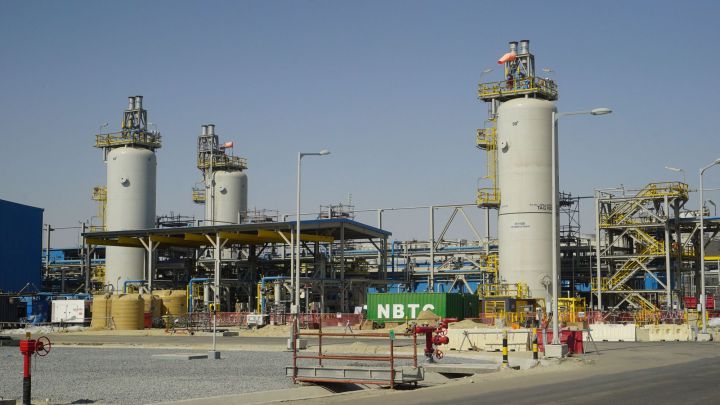 What does the US import and export from Russia?
The trade relationship between the Russia Federation and the United States, while larger than any point in history, is still considerably lower than each country's major trade partner.
Russia is the 40th largest export market for the US, and the 20th largest important market relied on for imports. 
How can people be expected to foot the bill for war?
A key component of Putin's arsenal against Ukraine is economic. Now, Russia doesn't have a particularly strong economy, more so after the economic sanctions levied upon it by the west. But, it has an ace in the hole.
The war is driving up the cost of oil and energy, something Russia has in abundance. The price of both oil and natural gas has risen sharply in the last two weeks as Russian exports have become closed off. And for economies already reeling under the pressure from the pandemic, trouble is sure to follow.
In this clip West Virginia Sen. Joe Manchin said he would be willing to pay substantially more for fuel. Of course he wouldn't mind; the extra funding he has been receiving in the last year precludes him from having any real financial worry. But for the average American, who has been seeing wages fall in real terms since the financial crisis of 2008, how much more economic woe can they take?
California gasoline hits record $4.94 amid Russia oil fallout
California, already paying record prices for motor fuel, is set to shell out even more with the Golden State more exposed to surging oil prices than the rest of the country in the wake of Russia's invasion of Ukraine. 
Diesel prices at the pump rose to a record high $5.185 a gallon on Thursday, according to auto club AAA. The state's gasoline also rose to fresh record of $4.94 a gallon while San Francisco prices topped $5, AAA said.  
Brent crude futures have surged around 20% in the days since the Ukraine war started, signaling that retail fuel prices could rise further. Meanwhile, high fuel prices continue to drive gains in inflation which has become a liability for the Biden Administration.
Inflation from oil prices beginning to bite Europe – will the US follow suit?
"This is amplifying the inflationary pressure we're seeing, through oil and energy, food input, input into fertilisers and other more materials. It's making that situation more problematic. It's also negative for economic growth," said Nicolai Tangen, chief executive of Norway's $1.3tn oil fund.
He said in January that 2022 would be a bad year for investors, and it already is considering the shock on markets that the war in Ukraine has had.
US weekly jobless claims fall; service industry activity slows further
Reuters – The number of Americans filing new claims for unemployment benefits dropped to their lowest level this year last week, while layoffs declined sharply in February, indicating that the labor market recovery was gaining steam.
But the upbeat labor market outlook was overshadowed by a survey on Thursday showing services industry activity slowed for a third straight month in February, with a measure of employment in the sector contracting for the first time since June 2021.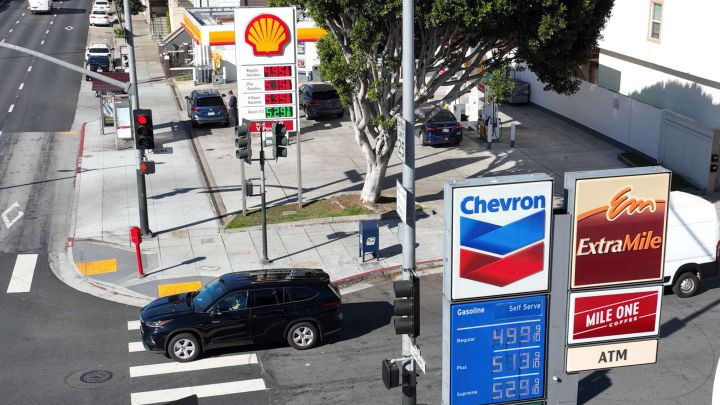 Where does the US get its oil by country 2022? How much oil does the US import each year?
The Russia invasion of Ukraine has sparked a surge in the price of oil, both due to the threat of disruption to production and because of the economic sanctions being levied on Russia. 
The price rise could have big consequences in the States because the US is a net importer of crude oil, leaving its people at the whim of price fluctuations. It will come as no surprise that the rising price of oil will put further strain on US inflation, something people can ill afford considering its rise in the last year.
Today, March4, our team at AS USA will be bringing you all the latest news and information on the 2022 tax season, including information on IRS delays, the enhanced Child Tax Credit, and other benefits and credits that you should keep in mind when submitting your 2021 tax return.
We will keep you apprised of what steps are being taken to combat inflation and the effect rising prices are having on pocket books and erroding the 2022 COLA increase to Social Security and wage gains made in the tight labor market.
Additionally, we will be tracking closely any impact that US sanctions on Russia could have on consumers here.
.