Personal finance live updates: Social Security recipients, Child Tax Credit, Tax Refund deposit date, Inflation affects wages… – AS USA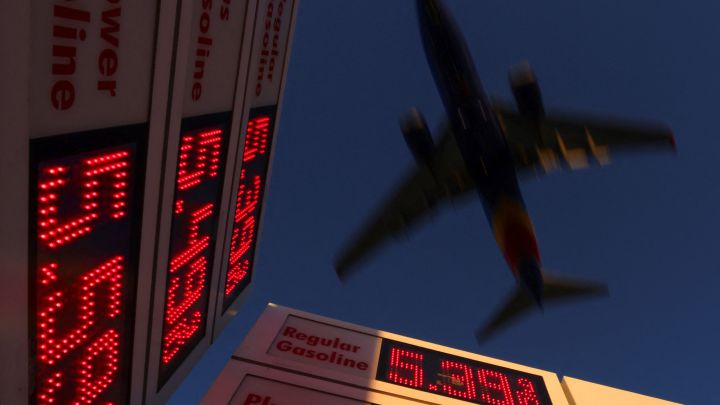 Headlines
– President Biden gave first State of the Union on Tuesday
– FAFSA for2022-2023 school year availableand due by July 2023
– BP, Exxonmobil and Shell exit Russia. Price of oil briefly broke $115/bbl mark. US has not imposed sanctions on Russian energy exports.
–US stock markets see gains on Wednesday after two straight days of losses, after Fed chair Jerome Powell signals quarter point hike in March.
– Social Security to reopen 1,200 local offices, helping many of thosemost vulnerable.
– Unemployment rates deceased in 42 states from November to December
– Medicaid enrollment shot up 15 percent during the pandemic as millions lost their jobs.
– Child poverty rates increase to seventeen percent from twelve after families miss one payment of the child tax credit.
Helpful links and Information
– As gas prices continue to rise, many ask if there a certain day of the week when it is usually cheaper.
– Does Medicare pay for assisted living?
– Do SNAP benefits expire? All the information you need to check your balance online.
– What are the eligibility requirements for the Child Nutrition Program?
– What is the Low Income Home Energy Assistance Program? eligibility and more
Related news articles:
Dems open to Romney plan to expanded Child Tax Credit
Mitt Romney has been talking to the White House about his Family Security Act which would provide families with children 17 and younger a monthly payment, including expecting mothers. Unlike the Democrat's 2021 Child Tax Credit, the Social Security Administration would handle the payment system.
Similar to the Democrat's plan families would receive monthly payments of $250 for children from six to 17 years old but children under six would get $350. However, families would only get payments based on two children, the 2021 Child Tax Credit didn't have a limit that taxpayers could claim.
Getting your tax filing right can avoid delays in getting refund
The IRS is dealing with an historic backlog this year of around 23.5 million individual and business 2020 tax returns that still need to be processed. Due to budget cuts over the past decade the agency has seen the amount of staff significantly decline. The agency recently scrapped plans to close one of three remaining processing centers to handle the mountain of paper returns with discrepancies.
BLS releases Q4 2021 productivity and costs data
The Bureau of Labor Statistics released 2021 fourth quarter productivity and costs data on Thursday. Nonfarm business sector labor productivity increased 6.6 percent with output increasing 9.1 percent and hours worked rising 2.4 percent.
Year-on-year average productivity increased 1.9 percent in 2021. Labor costs per unit in the nonfarm business sector increased 0.9 percent in the fourth quarter of 2021. The annual increase in unit labor costs was 3.5 percent over the last four quarters.

US stock markets are rebounding after Powell's testimony to Congress
Federal Resever Chairman Jerome Powell indicated on Wednesday when he spoke to the House Financial Services Committee that the central bank would only raise interest rates by a quarter point when policymakers meet in March. The news eased worries on Wall Street that the Fed would take a more agressive approach to hiking rates which sent shares soaring. 
All three indexes recovered ground lost over the previous two days due to worries about the effect of the Russian invasion of Ukraine. Powell will give testimony on Thursday to the Senate Committee on Banking, Housing and Urban Affairs. 
Photo by Caitlin Ochs via Reuters

Google mandates workers back to Silicon Valley, other offices from early April
Alphabet Inc's Google from 4 April will require employees back about three days a week in some of its U.S., U.K. and Asia Pacific offices, its first step to end policies that allowed remote work because of covid-19 concerns.
An internal email on Wednesday seen by Reuters told employees in the San Francisco Bay Area that "advances in prevention and treatment, the steady decline in cases we continue to see and the improved safety measures we have implemented ... now mean we can officially begin the transition to the hybrid work week."
Google joins a wave of technology and finance companies that have begun mandating a return to office. While some big employers have embraced voluntary work-from-home policies permanently, others including Google are betting that it is best to push in-person interactions among colleagues.
Google expects most employees will be in offices about three days a week, with some variance by team and role.
Photo by Andrew Kelly via Reuters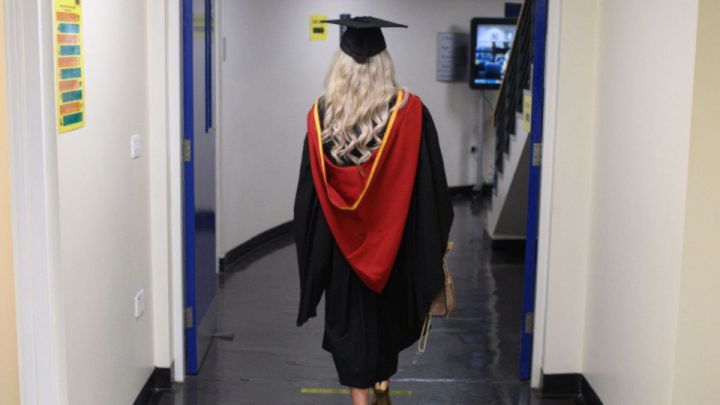 FAFSA 2022: When does FAFSA open and when is the 2022-2023 deadline?
Each year around eighteen million students submit a Free Application for Federal Student Aid, or FAFSA. Through the filling out of this form, the federal government will offer loans, grants, and work study options to help students pay for university. In most cases, the money borrowed will need to be paid back with interest.
The application opened in October 2021 and for 2022-2023 school year, the FAFSA will due on 30 June 2023. The application is sent to the Department of Education and the higher education institution must also receive a copy by the "last day of enrollment in the 2022-2023 school year." This date is likely to be pass before the federal deadline. Lastly, some states also offer loans and may have their own deadlines.

Yellen says Treasury to curb wealth of Russian oligarchs over Ukraine war
U.S. Treasury Secretary Janet Yellen said on Wednesday that the United States and Western allies have immobilized half of the assets of the Russian central bank and will continue to impose "severe consequences" on Russian President Vladimir Putin and the wealthy oligarchs who support him if he escalates his war in Ukraine.
Yellen, speaking in Chicago to promote President Joe Biden's economic agenda, said the Treasury has "made it a priority to go after oligarchs or Russian elites who are key to President Putin's corrupt power".
"We have sanctioned many of these individuals over the last few weeks and we are assembling a task force with Justice Department colleagues and our allies to uncover, freeze, and seize their wealth around the world."
Photo by Jonathan Ernst via Reuters

Ukraine war won't deter Fed and Co. from March rate hikes
The U.S. Federal Reserve and some of its major central banking peers will press ahead with lifting interest rates this month, money markets suggest, even as a war on Europe's eastern flank complicates the picture for inflation and economic growth.
The situation is fluid, with rate futures and bond prices whipsawed by conflicting impulses and no indication of which could gain the upper hand: a war that threatens to undercut a global economic recovery or the inflation unleashed by an oil price surge that will be hard for central bankers to overlook.
Still, expectations of big rate hike bets have fallen by the wayside, after Russia's invasion of Ukraine and sanctions slapped on it by Western powers.
Photo by Win McNamee via AFP Federal Reserve Board Chair Jerome Powell testifies about 'monetary policy and the state of the economy' before the House Financial Services Committee on Wednesday in Washington, DC.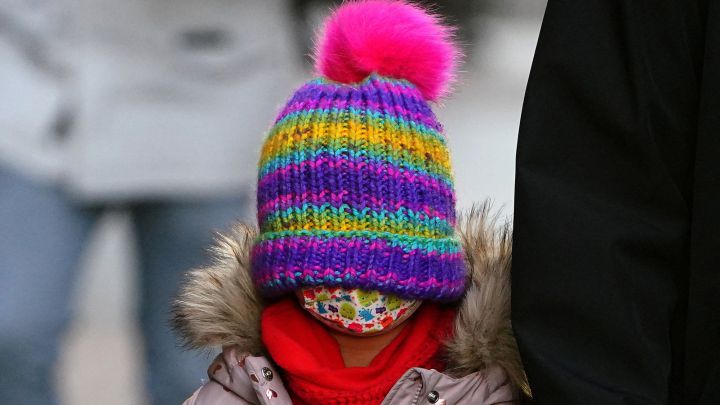 How much do you get back in taxes for a child in 2021?
Filing taxes has never been at the top of activities people are passionate about doing but in 2022 that may change, especially for taxpayers with children. The American Rescue Plan passed by Democrats in March 2021, besides sending a third round of stimulus checks, tweaked several tax credits.
Eligible taxpayers can take advantage of thousands of dollars in tax credits if they have children through the 2021 Child Tax Credit, Child and Dependent Care Credit and the Earned Income Tax Credit. Also, those that welcomed a new member to the family in 2021 could potentially see another $1,400 stimulus check.
Here's a look at the tax credits available.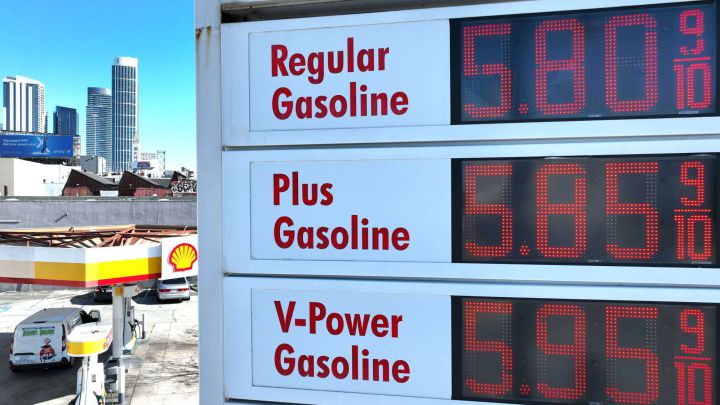 Which day of the week is the cheapest to put gas in your car?
Gas prices shift from day to day depending on the available supply relative to real or expected demand or consumption, even when the price of crude oil is stable. However, if there is a disruption, such as the fear of sanctions being imposed on Russian oil after it invaded Ukraine, gasoline prices can change rapidly.
This is bad news for consumers who have watched the upward march of gasoline prices since the end of the pandemic. That's been the result of fuel supplies worldwide being tight as production is brought back online but not fast enough to meet surging demand. 
That trend is expected to continue for the near future but if you shop smartly, you can still save at the pumpby filling up on the right day.
Today, 3 March, our team at AS USA will be bringing you all the latest news and information on the 2022 tax season, including information on IRS delays, the enhanced Child Tax Credit, and other benefits and credits that you should keep in mind when submitting your 2021 tax return.
We will keep you apprised of what steps are being taken to combat inflation and the effect rising prices are having on pocket books and erroding the 2022 COLA increase to Social Security and wage gains made in the tight labor market.
Additionally, we will be tracking closely any impact that US sanctions on Russia could have on consumers here.
.