Retirees Are Flocking to These 4 Cities – Motley Fool
Many or all of the products here are from our partners. We may earn a commission from offers on this page. It's how we make money. But our editorial integrity ensures our experts' opinions aren't influenced by compensation. Terms may apply to offers listed on this page.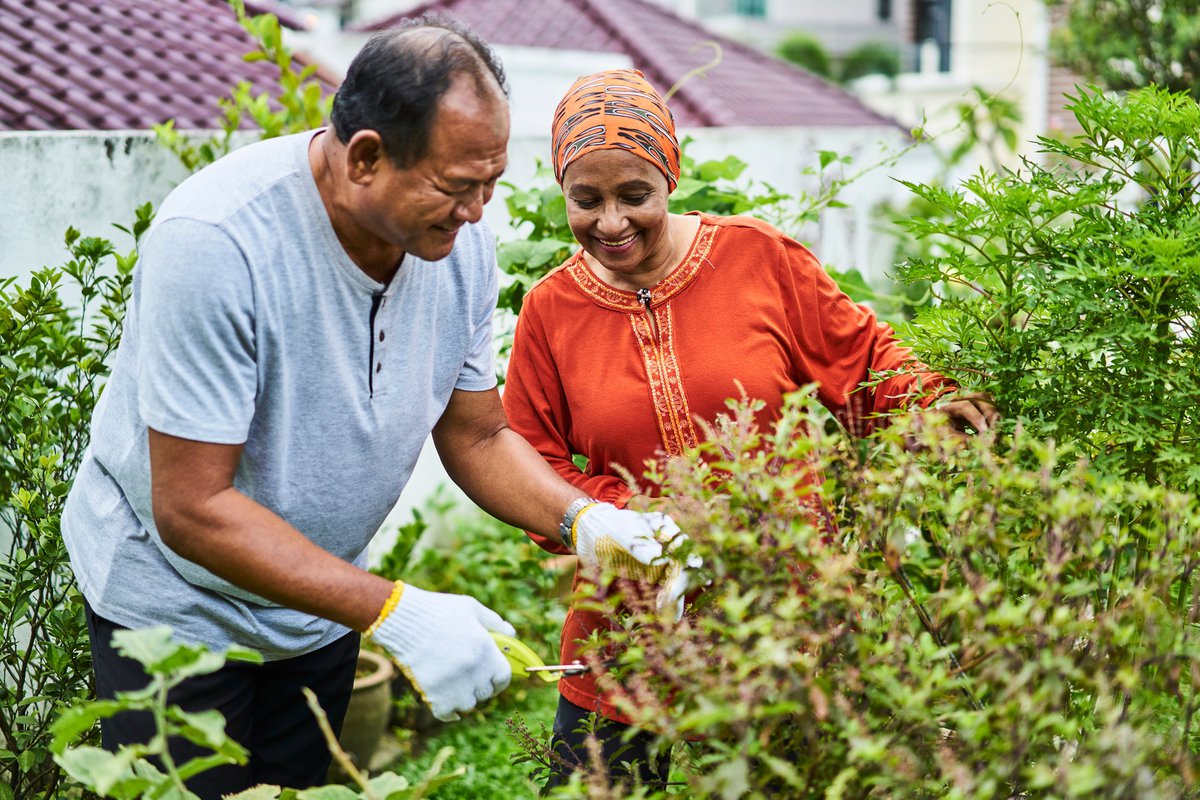 Image source: Getty Images
Find the retirement spot that's just right for you.
Choosing where to retire is a big decision. Everything from the local taxes to the regional climate will impact how much you enjoy your golden years. Do you want to be around like-minded seniors, or live in a vibrant big city? Do you want all four seasons, or are you trying to get away from winter weather?
To help you start narrowing down your options, we've put together a list of four places that retirees are happy to call home. Whether you're looking for big-city or small-town appeal, you'll find a little bit of everything.
6 Simple Tips to Secure a 1.75% Mortgage Rate
Secure access to The Ascent's free guide that reveals how to get the lowest mortgage rate for your new home purchase or when refinancing. Rates are still at multi-decade lows so take action today to avoid missing out.
By submitting your email address, you consent to us sending you money tips along with products and services that we think might interest you. You can unsubscribe at any time. Please read our Privacy Statement and Terms & Conditions.
1. The Villages, Florida
Every year, retirees migrate south to Florida. They go in such numbers that this whole list could be made of locations in Florida. However, The Villages tops the list because it isn't just a place retirees like — it's an entire community designed for retirement. Of the roughly 79,000 residents, nearly all are over the age of 60, and the median age is a venerable 71.7.
Buying a home in The Villages might require a modest mortgage — the median home price is around $280,000 — but those coming from pricier cities could find it to be quite reasonable. Mortgage rates in Florida are currently low. And while Florida property taxes aren't the best, the state charges no income taxes.
Florida is known far and wide for its desirable climate, and many retirees will appreciate the warm winters. Golf aficionados will enjoy the ample courses around Central Florida, and gardners can use the long growing season to keep their green thumbs in good shape. Oh, and if you've been itching to ditch your car, The Villages is for you; most residents use electric golf carts to get around town, with special pathways taking you to nearly everything you need.
If you'd like a small-town feel with big-city convenience, check out this Philadelphia suburb. Media is less than an hour outside Philadelphia, but still retains its own charm. The population hovers around 5,500, and while the median age is 39.8, around 20% of the residents are 60 or older.
Housing costs will be a bit closer to Philly prices than some might like, and the median home value of $330,000 could mean a mortgage for residents without a house to sell. On the plus side, Pennsylvania doesn't tax Social Security or other retirement income.
Media takes advantage of its location outside the city with tons of green space, and it's home to a range of local and state parks. It's not without culture, either, boasting small museums and a local theater. If you're itching for a night on the town, it's an easy drive into Philadelphia for all the city has to offer.
3. Green Valley, Arizona
If you want the perks of a purpose-built retirement community without the hurricane risk, consider Green Valley, Arizona. It has a smallish population of just under 21,000 people, more than 80% of whom are aged 60 or older, and the median age is 73.1. Many communities in the area don't even allow residents under the age of 18.
Tax-wise, you won't have to worry about your Social Security income being taxed, and property taxes are below average. Local housing prices aren't bad, either, and you may not even need a mortgage to buy a home if you can swing the $175,000 median home value by selling your previous residence.
The sunny backdrop of the Sonoran Desert and the Santa Rita Mountains is a beautiful setting for hiking, though you may want to find some indoor hobbies for the summertime. Finding stuff to do shouldn't be too hard, of course, since you're about half an hour from Tucson, putting the big city's entertainment practically at your doorstep.
4. Las Vegas, Nevada
Another desert location, Las Vegas may not seem like a prime retirement location on the surface — but look deeper. The 650,000 residents have a median age of 36.8, but with 15% of folks aged 60 or older, you'll still have plenty of peers.
Much like Florida, Nevada has many tax benefits. There's no personal income tax, and Social Security income is not taxed. Property taxes are reasonable, which may help with your mortgage when the median home price is a somewhat high $303,000.
On the bright side, the cost of living can be fairly low, especially when it comes to food and entertainment; Vegas buffets are the stuff of legend, and free entertainment is as close as a stroll down The Strip. You'll also have a fair amount of outdoor activities to choose from, including golf courses — and the warm climate to enjoy them.
Find the lifestyle you want
After a lifetime of work, retirement is the time to live your life to the fullest. Whether that means card games on the patio or hiking in the desert is up to you. All the places on our list have something to offer, giving you a solid starting point to begin your search for your next home.
A historic opportunity to potentially save thousands on your mortgage
Chances are, interest rates won't stay put at multi-decade lows for much longer. That's why taking action today is crucial, whether you're wanting to refinance and cut your mortgage payment or you're ready to pull the trigger on a new home purchase. 
The Ascent's in-house mortgages expert recommends this company to find a low rate – and in fact he used them himself to refi (twice!). Click here to learn more and see your rate. While it doesn't influence our opinions of products, we do receive compensation from partners whose offers appear here. We're on your side, always. See The Ascent's full advertiser disclosure here.
About the Author
Brittney is a credit expert and card strategist whose advice has been featured by major publications and financial sites across the web.