Seniors Housing Demand Hit Record High in Second Half of 2021 – REBusinessOnline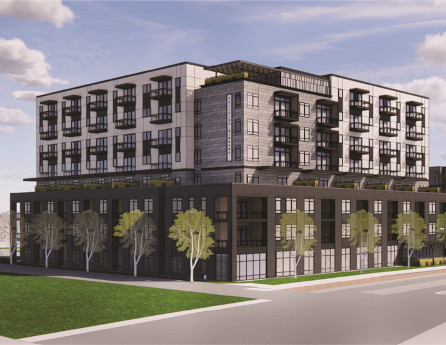 Located in Lone Tree, Colo., The Reserve at Lone Tree will feature 200 independent living and assisted living units for seniors.
ANNAPOLIS, Md. — Demand for seniors housing hit an all-time high in the second half, signifying continued growth out of the depths of the effects of the COVID-19 pandemic, according to the National Investment Center for Seniors Housing & Care (NIC).
The analysis came in the form of a blog post by Beth Mace, NIC's chief economist. NIC is an Annapolis-based nonprofit firm that tracks industry data gathered from 31 primary metropolitan markets through its NIC MAP Vision product.
The demand was measured by absorption, with the market absorbing 21,029 units in the third and fourth quarter of 2021. "Notably, this is a clear reversal in trend from the loss of 42,129 units during the pandemic in the second, third and fourth quarters of 2020 and the first quarter of 2021," wrote Mace.
The post listed five major takeaways from the fourth-quarter 2021 data, the first of which is that occupancy has recovered 230 basis points from the low point of the pandemic, from 78.7 percent in the second quarter of 2021 to 81 percent in the fourth quarter of 2021. However, it remains 640 basis points below its pre-pandemic level of 87.4 percent.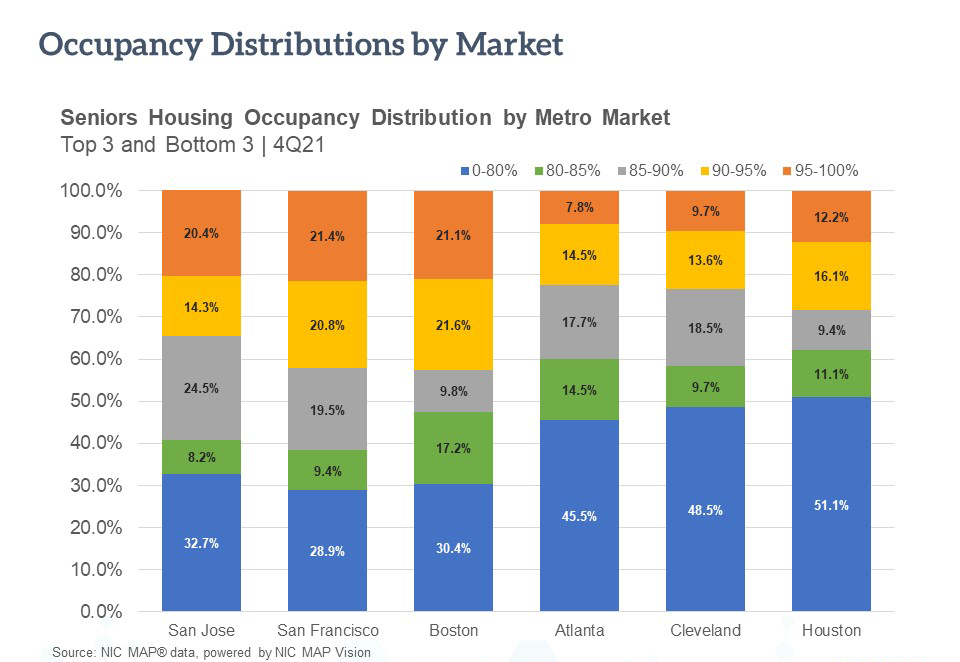 Mace noted, though, that occupancy rates vary widely by market. The markets with the lowest overall occupancy rates — Houston, Cleveland and Atlanta — have more than 45 percent of their properties with occupancy rates below 80 percent. In Houston, more than half of communities are below 80 percent occupied.
"This suggests that there are still many operators dealing with properties that have very challenged occupancy rates," wrote Mace.
The strongest markets — San Jose, San Francisco, and Boston — easily have more than one-third of their properties with occupancy rates above 90 percent, with Boston having 43 percent of its properties.
To read the blog post, click here.