We asked Gold Coasters what they would like their city's future to look like – ABC News
If you were in charge of the Gold Coast, what would you do? That's the proposition we put to ABC Gold Coast's 100,000 Facebook followers.
Key points:
The days of building a new home on a quarter acre block are 'long gone', says a planning expert
High-density development, coupled with emerging transport options, tipped as solutions to tightening housing market
However, 'there'll never be perfect consensus' because significant community resistance remains
Some, such as Tamati, called for "more pubs", while Lachlan argued for a legally enforceable price cap on chicken parmigiana.
But two common themes emerged among the more than 700 comments: high-rise development and transport.
Helen suggested putting "a moratorium on buildings over three storeys", while Jen wrote "stop the light rail coming to Burleigh, Palm Beach and the airport".
But is those suggestions as realistic as a price-capped parmy?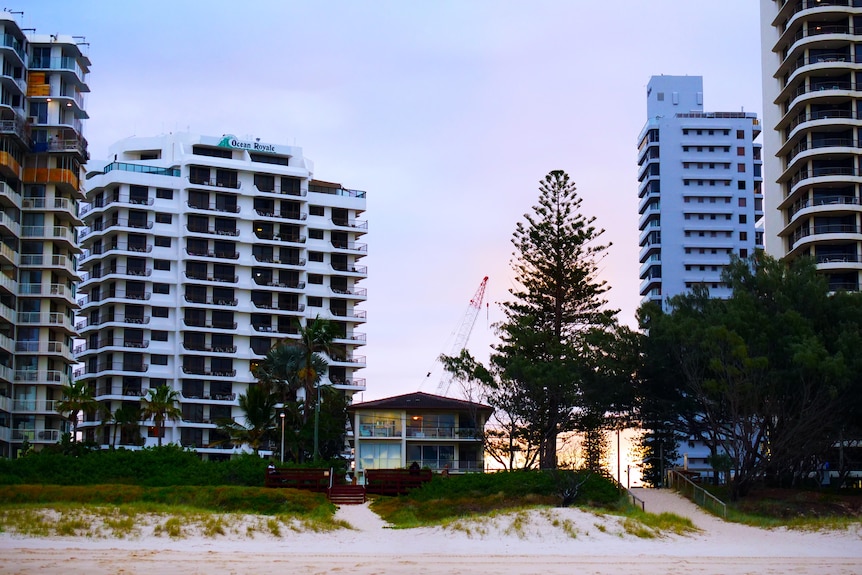 Development seems inevitable
The Gold Coast's population is expected to grow from around 640,000 to 1 milion by 2041.
Under a state government benchmark, 80 per cent of new dwellings will need to be built within the existing urban footprint.
This means more higher-density developments — in other words, taller buildings.
That has been met with some community opposition, as seen with some high-end developments being built along the southern coast.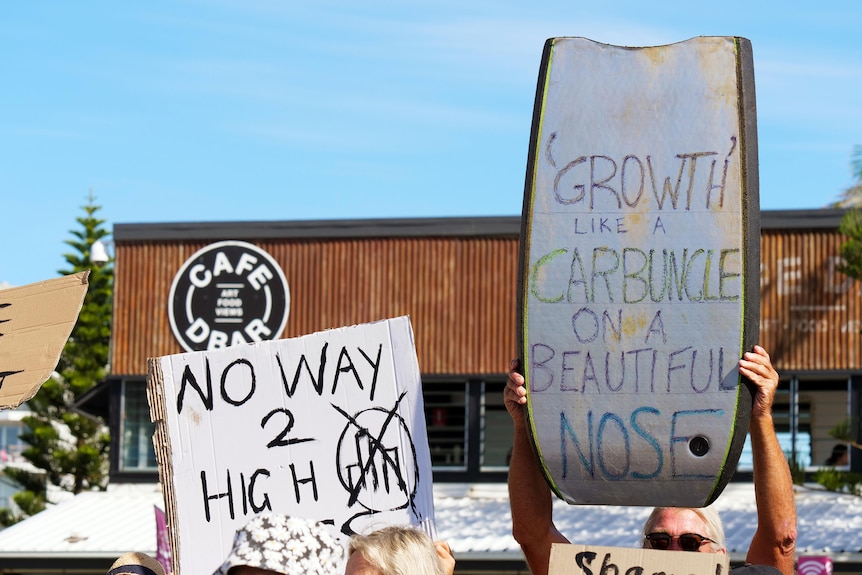 But the director of Griffith University's Cities Research Institute, Paul Burton, said that if someone wanted to see the "actual growth in new housing", they should look at the north's sprawling estates.
"The quarter-acre [1,011 square metres] block as a normal thing is long gone."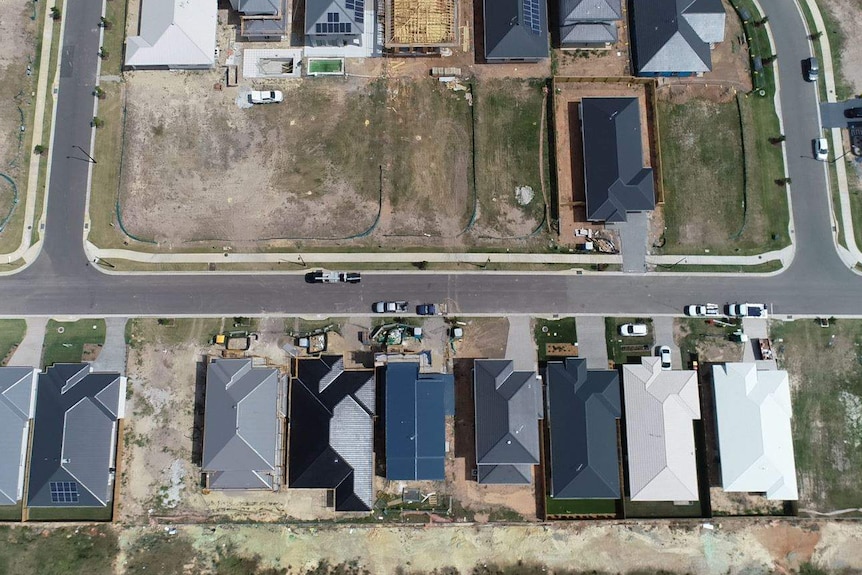 In February, developer Lyle Kenny said a $1.5 billion housing estate in Worongary would potentially be "the last master-planned residential community in the central Gold Coast area".
Meanwhile, a 2020 study suggested that there was less than five years worth of economically viable greenfield land left on the Gold Coast.
Professor Burton said that continuing to build outwards was "not a sensible and sustainable solution".
"It adds to congestion, commuting and you're taking not necessarily valuable farmland, but environmentally valuable ecosystems," he said.
Council favours high-density
Median vacancy rates on the Gold Coast remain below 1 per cent, with 3 to 4 per cent considered balanced.
Mayor Tom Tate said higher-density living was the best way to deal with the shortage of housing.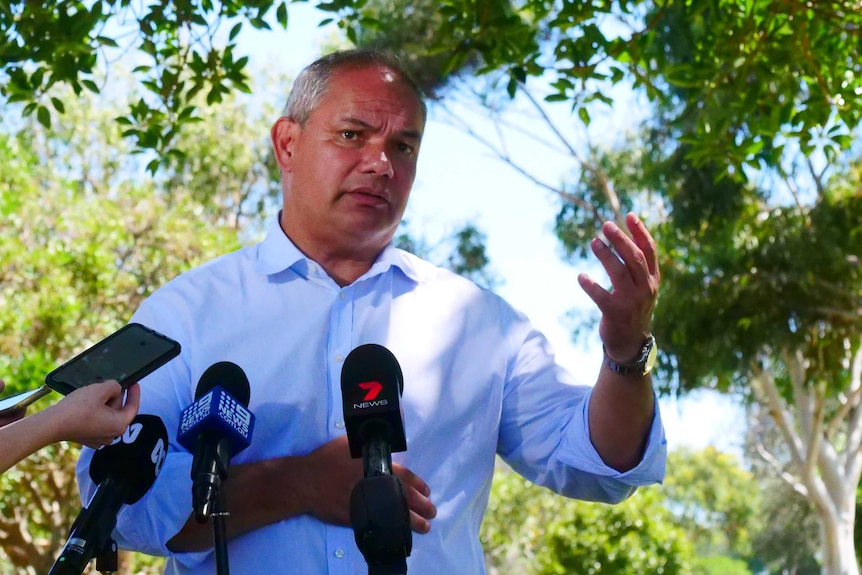 "The international borders are shut, [so] international buyers are not even coming over yet," he said.
"We want the young generation to be able to rent and buy — it's a huge concern."
Moreover, Cr Tate said building within the existing urban footprint means the cost of building water, sewage and road infrastructure is reduced.
"You've gotta build up and not spread out because we wont be able to afford our infrastructure otherwise."
So some people hate high-rises, there's only so much land left to build on and house prices are surging in a pandemic-induced boom.
Planning's 'holy grail'
However, the solution could be found somewhere between a housing estate and a high-rise.
Professor Burton said infill developments, around 10 storeys high, have "been the holy grail for planners for a few decades".
"It's not high rise, it's not detached houses on the fringes, so it's not expanding the urban footprint — it's filling in," Professor Burton said.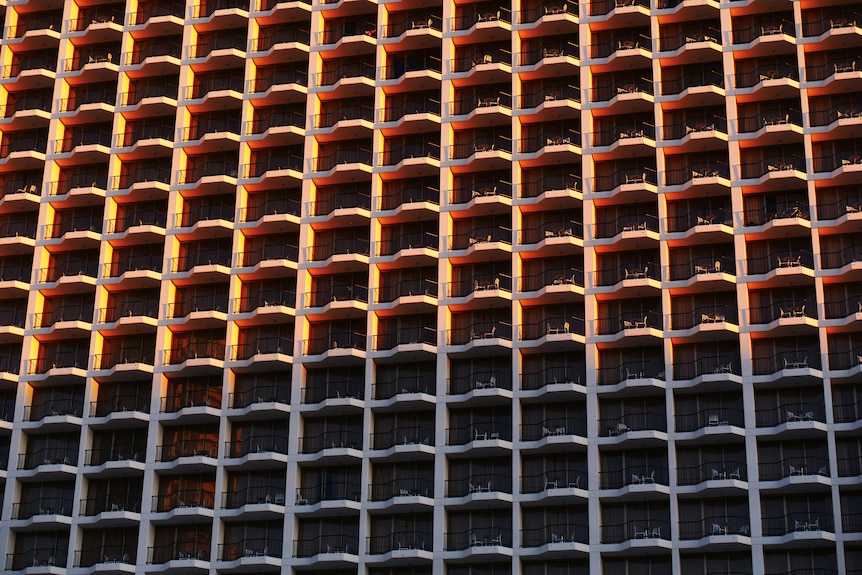 "The challenge is that, if I come along with a proposal to do that in your neighbourhood — and it's still low-rise suburban and you want to keep it that way — then you're going to fight this and say, 'It's the end of civilisation as we know it'."
This "big problem" is complicated further, Professor Burton said, because constructing detached houses on the urban fringe is still relatively cheap.
"The lots are smaller, there's less room to manoeuvre, you've got neighbour issues, land prices are higher, so delivering something that's affordable in that space is also a challenge."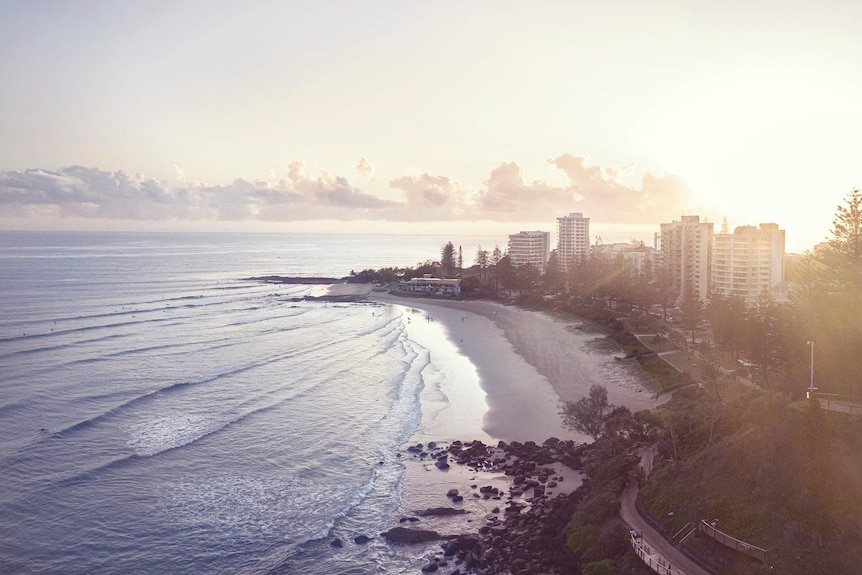 Professor Burton said one way to reduce that cost could be through the Nightingale model, as seen in Victoria.
In that state, residents of a proposed project in Ballarat will need to be owner-occupiers rather than investors, and agree to share a laundry and even cars to reduce the number of parking spaces needed.
"You've solved a number of problems but some people might go, 'Oh, shared laundry, that's not on'," Professor Burton said.
Transport 'spine' for Gold Coast 
To ease the daily congestion on the M1, the state and federal governments committed $1.5 billion towards building  the Coomera Connector, an alternative route between Loganholme and Nerang.
But, as the City of Gold Coast's Transport Strategy Review states: "The answer to congestion is not just building more roads".
That review highlighted nine changes expected over the next 20 years, including "mobility as a service".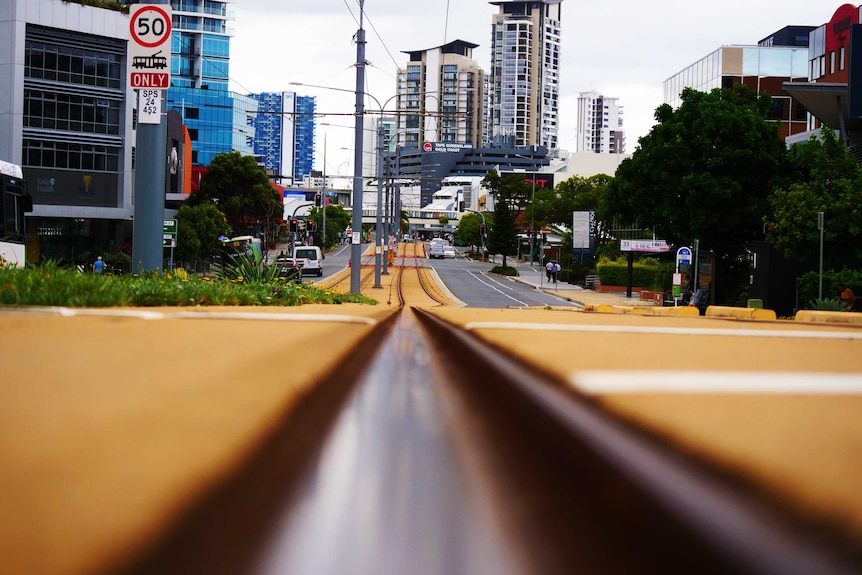 "You buy access to a car when you need it," Professor Burton said.
While the Gold Coast already has bike-share options, it has ruled out the the use of shared e-scooters, like those seen in most other major Australian cities and soon to be introduced in Brisbane.
Professor Burton said more attention would need to be paid to how these emerging modes of transport would fit into existing networks, including light rail.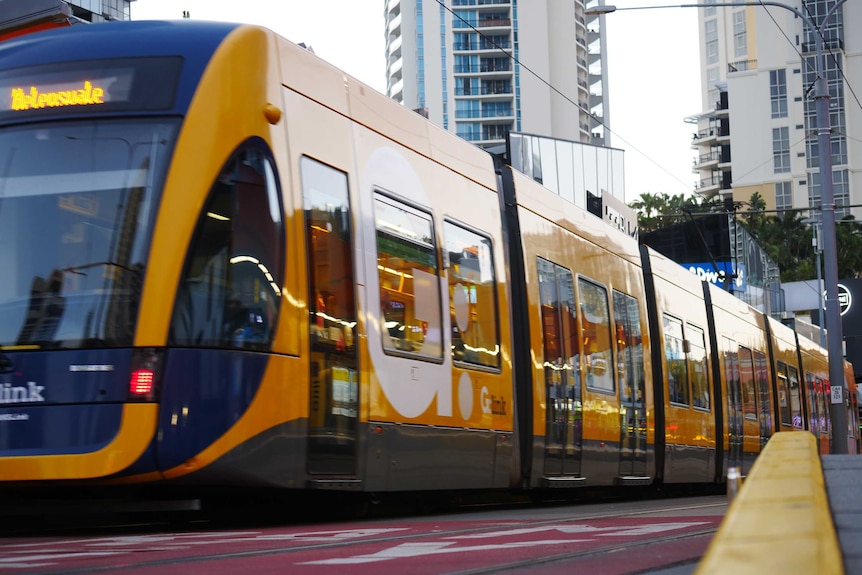 "It's unviable to have a major city — and a growing city with aspirations to become a major city — without a significant public transport system," he said.
While plans to extend the Gold Coast's light rail through southern suburbs are divisive — with many fearing it will promote more high-rise development and kill the local character — Professor Burton said there would "never be perfect consensus".