What will become of Bettendorf's community center? Three proposals give us ideas. – Quad City Times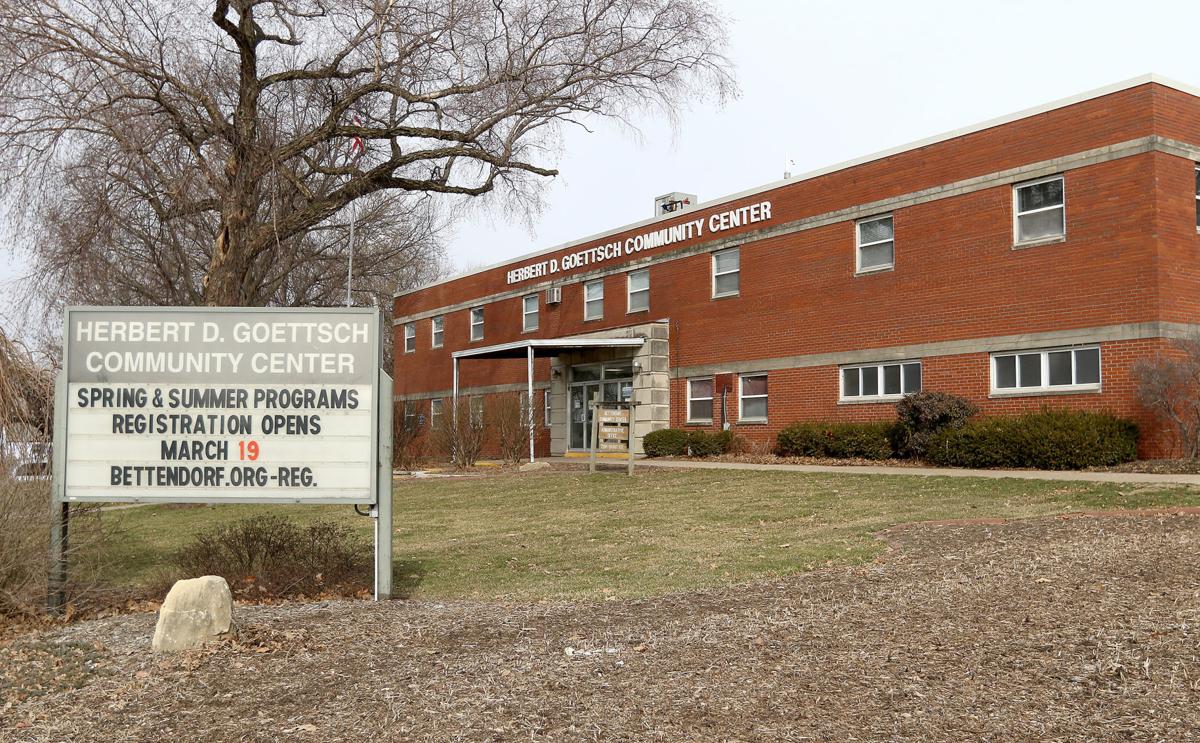 Three developers submitted proposals to replace the downtown Bettendorf community center and adjacent Sunnycrest Park with multi-family housing, retail, hotels, and, in one proposal, a new community center building.
The Herbert D. Goettsch Community Center, 2204 Grant St., is an 18,000 square-foot facility built in 1955. Redeveloping the area has been a top priority for the city in recent years as the building has aged.
The city asked for proposals for the 4.48-acre site from developers earlier this year in line with its 2016 downtown master plan update, a concept plan that identified the area as the "Village District" and recommended mixed-use development and multi-family infill housing.
"The city is intent on seeing this redevelop as a commercial, market-rate multi-residential, restaurant, and/or retail development that will serve as a catalyst to drive additional downtown investment and growth," the city's request for proposals issued in August stated.
Many uses were not allowed, including low-income housing, senior housing, and single-family housing.
The city asked for proposal for new development, how the city and developer would transfer the property ownership, and consideration for the existing tenants of the building, the Bettendorf Community Food Pantry and Alcoholics Anonymous.
Three companies: Dolan Homes, Entegrity, and Everest Homes submitted proposals, due last week.
Bettendorf Economic Development Director Jeff Reiter said city staff was still in the process of reviewing the proposals, and would formulate a series of questions, asking for site plan details and clarifications, for each developer about their individual proposals.
"All three of them are, I think, robust and they put some time into their plan in their proposals," Reiter said. "All three of them have a mixed-use component to them, which could lead to some nice development downtown. All in all, I'm appreciative of the fact that they put time and effort into creating some pretty creative plans."
Uniquely: the Dolan Homes proposal includes an extra 1.6 acres the company bought in 2001, making it able to build more market-rate rental units; the Entegrity proposal includes a site plan across the street for the current tenants; and the Everest Homes proposal includes a new community center building. Each proposal claimed to increase the property value by millions of dollars.
After receiving responses to the questions, Reiter said the city would come up with plan on a formal presentation to the council to get input and direction.
Reiter said the city didn't have a specific timeline, but hoped to have a development agreement and a plan in place with the bid-winner by the end of the year.
The proposals are subject to change, Reiter emphasized.
Dolan Homes
Dolan Homes, run by Dan Dolan and his son Kevin Dolan, proposed a combination of commercial retail space, 168 multi-family units, and a boutique hotel.
Dolan Homes owns an adjacent 1.6 acres to Sunnycrest Park, purchased by an affiliate company in 2001 for $62,000.
Combined it would make a 6.1 acre mixed-use development, about 35% larger than the city-owned property.
The Dolan Homes proposal includes 19,000 square feet of commercial retail, and above it, a combination of studio and one-bedroom apartment units. Additional three-story apartment buildings as well as larger "luxury oriented" apartments in five-story buildings were proposed for the north end of the site.
 Dolan Homes requested the city donate the Bettendorf Community Center plus park property and assist financially in demolishing the community center for up to $250,000.
it also requested a "20-year tax abatement district," which Reiter said staff needed to clarify with Dolan Homes.
In the city's request for proposals, it asked developers to consider placement for two existing tenants in the building, the Food Pantry and Alcoholics Anonymous.
In the preliminary proposal, Dolan Homes wrote that it "contemplates procuring" about 2,000 square feet of comparable commercial space within the downtown corridor and make it available to the two groups for two years.
Entegrity
Entegrity, with Ben Earwood as its COO, also proposed a multi-use plan. Its proposal including multi-family apartments, commercial space, a dog park, and a location across the street for the community center's existing tenants.
That includes 10,000 square feet of total commercial space with 10 apartments above, and on the north side, a mix of resident-owned townhomes and condos with underground parking as well as a mix of two-story 8 and 10-unit rental apartment buildings.
As part of its proposal, Entegrity asked the city for assistance applying for Iowa Workforce Housing Tax Credits, a program by the Iowa Economic Development Authority which offers incentives to build housing in Iowa that young or lower-paid professionals can afford, especially focused on housing projects using abandoned, empty or dilapidated properties. Housing experts say residents are cost burdened if they pay more than 30% of their income on rent. 
One stipulation for the competitive credit is that the total project costs by the developer can't exceed $200,000 per unit for new construction or $250,000 per unit for historic rehabilitation. But the credit does not require units to have income or rent restrictions, and Entegrity developer Ben Earwood told the Quad-City Times the units would all be market-rate.
That's because low-income housing is among a long list of unacceptable uses for the new development.
Last year, the Quad Cities Housing Cluster reported the Quad-Cities as a whole is short more than 6,600 affordable units for extremely low-income households earning 30% or less of area median income, or no more than $21,810 annually.
Developers in Bettendorf in recent years have added more multi-family residential buildings, adding housing supply to the Quad-Cities market. Bettendorf's rent prices, though, are the highest in the Quad-Cities and income restricted affordable housing is fully occupied, reported the 2020 Downtown Bettendorf Housing Survey.
Entegrity also proposed a small "parklet" within the development, including a bike path extension. Plans also include a dog park, according to the proposal.
Another request from Entegrity was helping apply for a Brownfield Site designation, which is a property where development is complicated by potential presence of a hazardous substance, pollutant, or contaminant, which would qualify the project for the Iowa workforce tax credit.
Entegrity proposed it buy the land from the city at $1, and the city reimburse the company for abatement and demolition costs and five years of rental assistance, which Entegrity estimated would total $245,000.
As for the current tenants of the community center, Entegrity proposed transitioning them to an adjacent building, 2211 Grant Street, owned by a partner in the development, and asked the city for $24,000 in rental assistance per year for five years.
Everest Homes
Everest Homes, a development company owned by Rad Pandit, proposed a four-use development: retail, multi-family residential, hotel lodging, and a community center.
"We will construct individual buildings that, in general, have separate uses and purposes, but will create a sense of neighborhood, existing harmoniously through layout, design, and communal outdoor spaces."
Uniquely, Everest Homes proposed building a new 2,750 square-foot community center.
"The Herbert Goettsch Community Center has served as a natural choice for community-based events and activities throughout its existence," the proposal stated. "The new design is intended to re-establish the pride and the landmark in a shape and form that meets current needs while providing the same functions and maintaining the significant legacy of Herbert Goettsch."
Everest Homes also included in its proposal 42 high-density rental units, an 82,400-square foot hotel, and 6,550-square feet of commercial retail space.
Everest Homes also proposed to purchase the land and buildings from the city for $100,000, and asked for 90% rebate on the increased value of the land under the city's tax-increment financing district for 20 years.
Subscribe to our Daily Headlines newsletter.