Why building retirement villages is beneficial to society – Property Reporter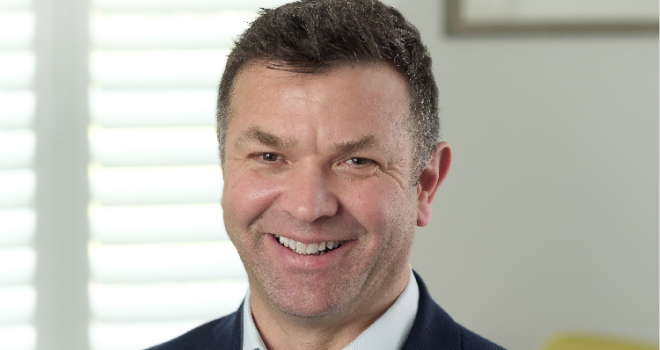 After years of experience within the retirement industry, I have seen first-hand the benefits that retirement communities such as Inspired Villages have, not only for the residents within them but for wider society.
However, while the sector is growing – Knight Frank's Senior Housing Annual Review 2021 states that institutional investment in retirement housing is predicted to grow by 5% between 2021 and 2025 (Knight Frank, 2021) – there still isn't enough specialist accommodation for older people. The International Longevity Center UK predicts that the supply of retirement communities will need to increase by a third by 2040 to keep up with growing trends and demand (ILC, 2021).
To tackle this need, it is vital that property developers, investors and our wider society understand the challenges facing the over 65s when it comes to appropriate housing, health and wellbeing, whilst considering the benefits of retirement villages for the individual and the surrounding communities.
Easing pressure on the social care system
Ultimately our population is rapidly ageing, the ONS has reported that there will be an additional 7.5 million people aged 65 and over living in the UK by 2069, taking the total number of people in that age group to over 19.8 million (ONS, 2021).
Within that age bracket, the fastest increase is amongst over 85s whose numbers are set to treble to 5.1 million by 2066 (ONS, 2018). With this population increase comes an instrumental rise in the pressure on social care.
Retirement communities offer specialist homes designed to support over 65s to live healthier, independent lives for longer while alleviating pressure on the NHS.
How do they do that? Well, in our villages, the physical design of the homes accommodates changing needs as you age. We use technology like tablets that allow us to check in with residents every day, alarm pendants connected to Careline, and eGym equipment, which offers personalised workouts, in our fitness suites.
Our wellbeing navigators organise numerous activities for residents that improve their mental, physical and social wellbeing. And, our friendly village teams support with things like property maintenance, cleaning, and just being there for a chat over a cup of tea – older people aren't just afflicted by physical ailments, Age UK has identified that over 2 million over 75s in the UK feel lonely.
Indeed, research shows GP visits for these communities has been seen to reduce by 46% and planned hospital visits by 31%, with the length of stay reduced to just 1-2 days rather than 8-12, according to the Aston Research Centre for Healthy Ageing ExtraCare Charitable Trust.
Furthermore, the government's Social Care Whitepaper released in late 2021, has even acknowledged the role integrated retirement communities can play in supporting the social care system and NHS. Building retirement communities on a wider scale across the UK will act as a solution towards a more long-term solution to the 'broken' social care system.
Providing generations with the right homes for them
Last-time buyers are sitting on nearly £1 trillion pounds worth of housing stock according to research by Legal & General. These are often large family homes with lots of bedrooms and large gardens that need a high level of maintenance that older people no longer want to deal with, or indeed can.
It is telling that the price of bungalows has risen at a faster rate than the rest of Britain's property market at almost a quarter in the last five years (The Telegraph, 2022). This reinforces the fact Britain's housing market is not ready for its ageing population.
It's not just about providing smaller homes for older people though, it's about providing homes they can 'rightsize' to and age well in, otherwise, there is less incentive for them to move out of beloved family homes. When we design our retirement villages, we take into consideration that older people may not want many bedrooms anymore, but they still want the rooms they have to be spacious.
We will also make sure the design features make living in that home as an older person comfortable as well – from lower windowsills and plug sockets placed higher up, to doorways wide enough for wheelchairs and reinforced bathroom walls so railings can be put in if necessary.
By providing the right homes for this generation we also free up all that housing stock they are sitting on and help free up movement on the property ladder, ultimately helping more first-time buyers, a group that has been struggling for a while.
Combating loneliness and creating communities
The pandemic has really opened our eyes to the serious health risks that loneliness can have – especially for older people who might be living alone. More than a million elderly people say they go for a month without speaking to a friend, neighbour or family member (NHS, 2022).
Retirement villages help create communities. This starts with the construction of 'hub' facilities such as swimming pools, cinemas, restaurants, meeting rooms and libraries which allow for the integration of residents, their families (so many residents note their grandchildren love coming to use the pool), and the local community (we open our leisure facilities to locals). And, as I mentioned earlier, our village teams are always available for a chat with residents.
Technology also has a role to play. We recently rolled out a software system across our villages that allows residents to easily communicate with the village team for anything they need, as well as book onto activities in the villages or a table at the village restaurant.
Looking forward, the property industry, along with other major industries, is seeking to create suitable and sustainable living environments for the communities that live within them. We can see that retirement villages have major societal benefits not only for the over 65 demographic, but the population at large.
With more understanding comes more support, and this, in turn, allows the industry to continue innovating. Ultimately, this leads to a transformative later living experience, which eases pressure on the social care system, enables rightsizing and tackles loneliness. Retirement villages and schemes are not only a sound and important investment but are integral for benefiting our ageing society.